Skip to content
Skip to navigation menu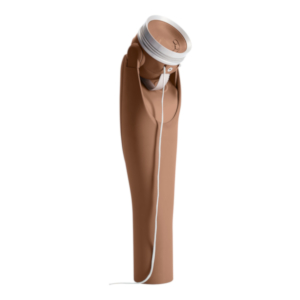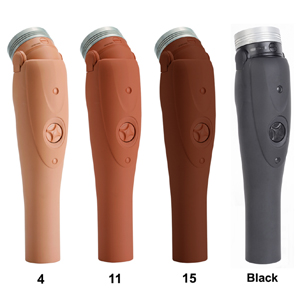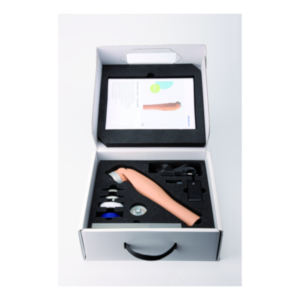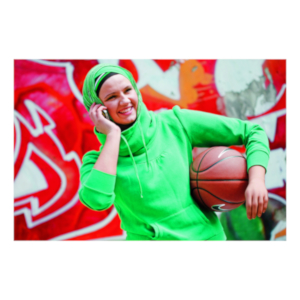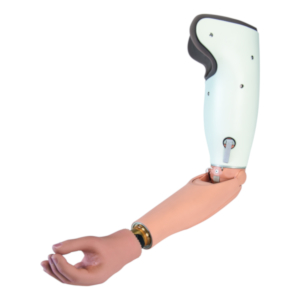 DynamicArm
Item #: 12K100N=50-1
Color number 11. For size 50 mm lamination ring.
Suggested HCPCS Coding: Base Code + L6693*
Add L7180 for Sequential Ctrl/L7181 for Simultaneous Ctrl
*A-N Panel issued add-on code L6693 for DynamicArm's forearm counterbalance feature in 2007
Learn more about our
Reimbursement Services
Overview
The 12K100N DynamicArm is a myoelectrically-controlled elbow joint driven by an electric motor and is intended users with transhumeral or higher amputation levels. DynamicArm Plus (12K110N) is available for users with more than 2 myo-signals.
The DynamicArm combines all advantages of ErgoArm Electronic plus. Furthermore, it is controlled entirely by myoelectric signals. In addition to hand and rotation of wrist joint, elbow joint flexion can also be controlled by muscle signals.
Additional benefits:
High lifting and holding force
Natural, delicate control with quick, precise positioning
Attractive appearance
Low noise level, no noise at all during free swing
Natural free swing behavior
The prosthesis is particularly inconspicuous, thanks to operating noise optimized by sound engineering as well as the slightly dampened – and completely silent – free swing phase. These special technology features are integrated in an elbow joint-forearm system with a natural, anatomic design. The shape and basic color blend in with the overall image of the human body. Silicone elements dampen noise and shocks that are caused, for example, when leaning on a hard surface.

The 12K100N DynamicArm is now even more natural and reliable. This is achieved through the following innovations:
The elastomer protector in the hollow of the elbow joint has been removed. All other protectors are now the same color as the rest of the forearm, providing a more natural look.
A powerful Bluetooth module, which provides an optimised connection, permits secure configuration via a computer.
Thanks to the modified strap clamp, trial fittings are easier and faster. The strap cable mounting has been modified so that the DynamicArm can be threaded directly into the lamination ring on the socket.
The stain gauge compensates for temperature fluctuations even more reliably.
Thanks to these improvements, and based on a new warranty, maintenance is only required every 24 months.

DynamicArm can be combined with other myoelectric prosthetic components from Ottobock, such as:
10S17 Electric Wrist Rotator
8E38=* System Electric Hand
8E33=* System Electric Greifer
Following components can not be used in combination with DynamicArm:
8E39=* and 8E41=* System Electric Hand
8E34=* System Electric Greifer
8E44=* Transcarpal Hand
8E51=* Electric Hand 2000
The DynamicArm can be configured using the 646C42 ElbowSoft software. In order to do so, DynamicArm is connected to PC using an integrated Bluetooth module.
Scope of delivery:
DynamicArm 12K100N*
Dummy for electric wrist rotator
Battery charger with EU and US plug
Lamination ring
Assembly hook
Alignment tool
2 Year Manufacturer's Warranty

Optional items ordered separately:
Coaxial plug or Electric wrist rotator
Input device & cables
3rd Year Extended Warranty: DynamicArm SP-12K100N=3
Specifications
Ordering information

| Article Number | Upper arm connection | For hand size | For lamination ring | Color |
| --- | --- | --- | --- | --- |
| 12K100N=45 | 70 mm | 6 3/4 to 7 1/4 | 45 mm | No. 4 |
| 12K100N=50 | 70 mm | 7 3/4 to 8 1/4 | 50 mm | No. 4 |
| 12K100N=50-1 | 70 mm | 7 3/4 to 8 1/4 | 50 mm | No. 11 |
| 12K100N=50-2 | 70 mm | 7 3/4 to 8 1/4 | 50 mm | No. 15 |
| 12K100N=50-7 | 70 mm | 7 3/4 to 8 1/4 | 50 mm | Black |
Technical data

| Power supply | Li-Ion battery |
| --- | --- |
| Charging temperature | > 0 degrees C |
| Weight (dependent on forearm length) | approx. 1,000 g |
| Maximum lifting force | 50 N |
| Maximum lift weight | 13 lbs / 6 kg |
| Flexion angle | approx. 15 degrees to 145 degrees |
| Operating temperature | 5 to 40 degrees C |
| Storage and transport temperature in original packaging | -25 to 70 degrees C |
Available Colors

| Article Number | Model | Size | Color Number | Color Description |
| --- | --- | --- | --- | --- |
| 12K100N=45 | DynamicArm | 45mm | 4 | Tan |
| 12K100N=50 | DynamicArm | 50mm | 4 | Tan |
| 12K100N=45-7 | DynamicArm | 45mm | 7 | Jet Black |
| 12K100N=50-7 | DynamicArm | 50mm | 7 | Jet Black |
| 12K100N=50-1 | DynamicArm | 50mm | 11 | Medium Brown |
| 12K100N=50-2 | DynamicArm | 50mm | 15 | Dark Brown |
| | | | | |
| 12K110N=45 | DynamicArm Plus | 45mm | 4 | Tan |
| 12K110N=50 | DynamicArm Plus | 50mm | 4 | Tan |
| 12K110N=45-7 | DynamicArm Plus | 45mm | 7 | Jet Black |
| 12K110N=50-7 | DynamicArm Plus | 50mm | 7 | Jet Black |
| 12K110N=50-1 | DynamicArm Plus | 50mm | 11 | Medium Brown |
| 12K110N=50-2 | DynamicArm Plus | 50mm | 15 | Dark Brown |