Skip to content
Skip to navigation menu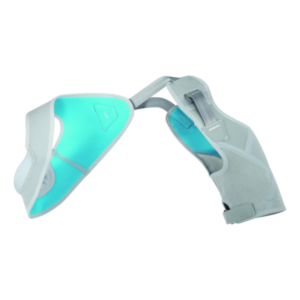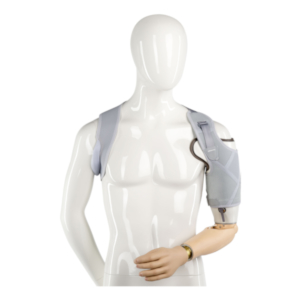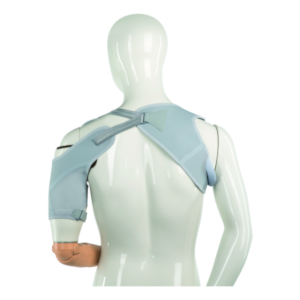 Active TH Harness
Item #: 21A47
Overview
The arm loop (axilla cuff) portion of our Active TH (trans-humeral) soft harness is now available separately (article numbers 21A48). This provides users with the flexibility to mix and match sizes as well as the option to only replace the arm loop when necessary.
The Active TH Harness offers users a new level of comfort and support. Designed for transhumeral fittings with myoelectric or passive elbows, the support is completely removable and suspends the socket without the need for additional straps.
The harness consists of an arm sling and sleeve with a belt guide at the back which allows for more natural arm swing and physiologic movement. Users will enjoy the enhanced comfort of washable, moisture-wicking material and axillary padding that allows for better pressure distribution. A hook-and-loop fastener in the front enables the user to make fine adjustments in certain situations, e.g. when carrying something heavy..
Features and user benefits of the Active TH Harness:
No attachment to the socket – the harness itself isn't fixed to the socket, so it can be completely removed
Soft / High Quality Materials – enhanced underarm padding and breathable materials that absorb perspiration
Hygienic – all parts are machine washable up to 86° Fahrenheit
Permits Natural Movement – the strap guide on the back allows the contralateral arm to swing naturally when walking
Improved Pressure Distribution – padding in the crook of the arm improves pressure distribution
Easy Adjustments – the length of the strap can be easily adjusted for the user by the clinician. Additionally, users can make small adjustments directly using the hook-and-loop closure. For example, they can tighten or loosen the harness when carrying heavy objects. It is also removable with one hand.
Versatile – may be modified for additional control straps, etc.
Ideally complemented to our 12K100N/12K110N* Dynamic Arms and 12K50=* ErgoArms
Specifications
| Size | Back Width | Armhole Circumference | Article Number (Left) | Article Number (Right) |
| --- | --- | --- | --- | --- |
| Small | 30 - 36.6 cm | 38 - 45.3 cm | 21A47=L-S-1 | 21A47=R-S-1 |
| Medium | 36.6 - 43.2 cm | 45.3 - 52.6 cm | 21A47=L-M-1 | 21A47=R-M-1 |
| Large | 43.2 - 50 cm | 52.6 - 60 cm | 21A47=L-L-1 | 21A47=R-L-1 |