Skip to content
Skip to navigation menu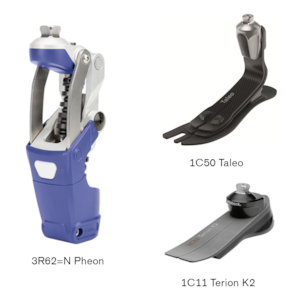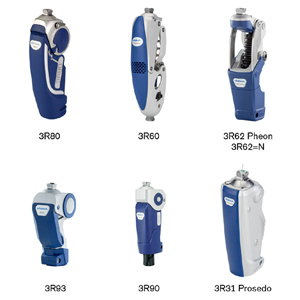 Lower Limb TF Solution
Item #: K2TFKIT
Receive an additional 10% off when ordering this solution
Overview
Receive an additional 10% off when ordering this solution
The perfect solution for your lower activity transfemoral patients. Choose from three different knees and three different feet. Select any combination you would like to customize the right solution for your patient's needs. Choose from products like the 3R62=N for its advanced stance flexion, or the 3R93 with optional lock, or the 3R90 with natural gait motion.
Then you get the choice of either the lightweight split toe 1C11Terion or the 1M10 with adjustable heel stiffness or the durable and very robust 1D10 with a 330lbs weight limit. These knee and foot combinations create the right solution for your patient's needs.
A recent study examined the results of patients when using a SACH foot versus the 1M10. The study found that these patients used less energy and reported greater satisfaction while walking with the 1M10. The study included 20 patients with transtibial amputation (19 K2 and 1 K1).
Specifications
Foot Options

| | 1C11 Terion K2 | 1M10 Adjust | 1D10 Dynamic Foot |
| --- | --- | --- | --- |
| Activity Level | K1, K2 | K1, K2 | K1 |
| Maximum Body Weight | 385 lbs (175 kg) | 275 lbs (125 kg) | 330 lbs (150 kg) |
| Product Weight (without footshell) | 325 g | 455 g | 565 g |
| Product Weight (with footshell) | 573 g | 580 g | 565 g |
| Heel Height | 10 +/- 5 mm | 10 +/- 5 mm normal footshell 20 +/- 5 mm slim footshell | 10 +/- 5 mm |
| Additional Features | Split toe design, low profile footshell | Adjustable heel stiffness | |
Knee Options

| | 3R62=N Pheon | 3R90 | 3R93 |
| --- | --- | --- | --- |
| Activity Level | K1, K2 | K1, K2 | K1, K2 |
| Maximum Body Weight | 275 lbs (125 kg) | 275 lbs (125 kg) | 275 lbs (125 kg) |
| Maximum Knee Flexion | 155 degrees | 135 degrees | 130 degrees |
| Product Weight | 840 g | 745 g | 760 g |
| Proximal Connections | Pyramid, Threaded, KD | Pyramid | Pyramid |
| Extension Assist | Internal | External | Internal |
| Adjustable Stance Flexion | Yes (max. 10 degrees) | No (5-7 degrees) | Yes (max. 8 degrees) |
| Manual Lock | No | No | Yes |
| Pylon Included | Yes | Yes | Yes |