Skip to content
Skip to navigation menu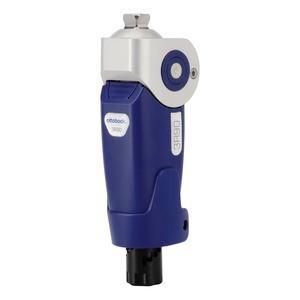 Comfort-Brake Knee (mech Ext. Assist)
Item #: 3R90
Overview
The innovative load-dependent adjustable brake mechanism offers targeted safety for the patient. Heel strike activates the brake which in turn provides high stability in the stance phase. The amount of stance flexion provided by the 3R90 is affected by adjusting the brake.
The swing phase can be controlled by means of a mechanical extension assist which, integrated in the lower section of the joint, has a progressively acting spring combination. Two combined spring elements form the integrated mechanical extension assist of the 3R90. The interaction of the springs results in an extension assist effect dependent on the knee angle. Extension assist can be preset to one of five different levels by means of a ratchet unit.
When fitting users with mobility grade 1, the following applies: these knee joints with friction brake are contraindicated for unsure patients who are unable to systematically use the braking mechanism during the gait cycle i.e. to lock the knee joint at heel contact and unlock it when the forefoot is loaded.
Scope of Delivery: 3R90 Knee + 2R77 Pylon
Specifications
| | |
| --- | --- |
| Activity Level | K1, K2 |
| Maximum Body Weight | 275 lbs (125 kg) |
| Material | Aluminum |
| Proximal Connection | Pyramid Adapter |
| Distal Connection | Tube Clamp |
| Maximum Knee Flexion Angle | 135 degrees |
| Knee Center to Proximal Connection | 40 mm |
| Product Weight | 745 g |
| Build Height | 216 mm |
| Distal Build Height | 190 mm |
| Proximal Build Height | 26 mm |