Skip to content
Skip to navigation menu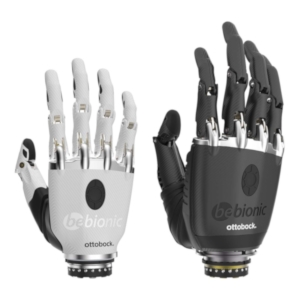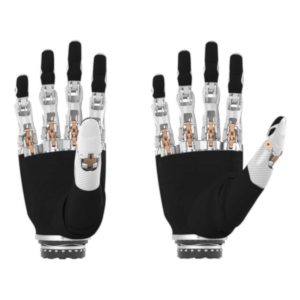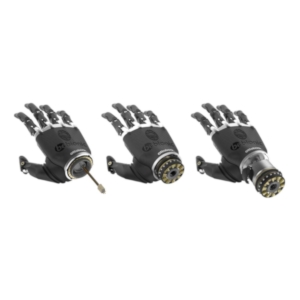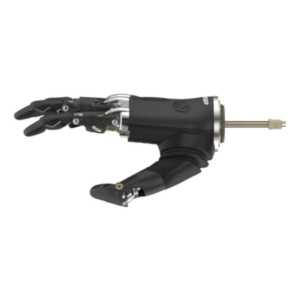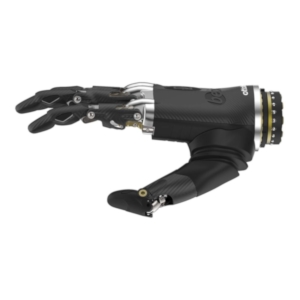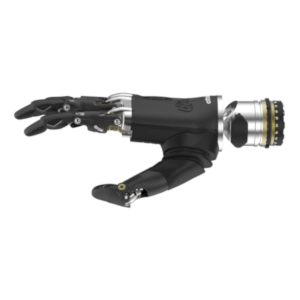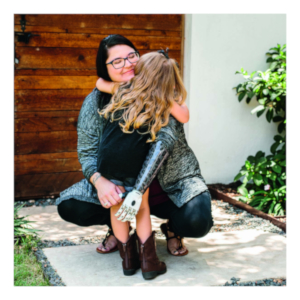 Ottobock bebionic Hand
Item #: BB1000=0_B
All hand sizes, wrist options, and colors
Suggested HCPCS Coding: EQD Wrist: (8E70=*) L6880 + L6881 + L6882 +L6629
Short Wrist (8E71=*) L6880 + L6881 + L6882;
Flexion Wrist (8E72=*) L6880 + L6881 + L6882 + L6629 + L6621
Learn more about our
Reimbursement Services
Overview
Now bebionic is fully manufactured by Ottobock in Vienna, Austria!
The bebionic hand is available with three different wrist options to suit patients' individual requirements. Available options include the EQD (Electric Quick Disconnect) wrist, a short wrist to accommodate a long residual limb/wrist disarticulation, and the flexion wrist which allows a larger range of wrist motion.
Wrist Options:
EQD: 8E70=* Now equipped with Ottobock wrist connection
Short Wrist: 8E71=* Short wrist is supplied with the 9S110 lamination ring
Flexion Wrist: 8E72=* Now equipped with 10V40 MyoFlexion by Ottobock
Two sizes are available to accommodate many people with upper limb differences. Refer to the technical specifications for sizing details.
Size & Color Options:
Small hand is available in black or white finish
Medium hand is available in black finish
Updates:
Bluetooth module now in both small and medium hands. You now only need one Bluetooth adapter (dongle) to easily connect to bebalance+
New bebalance+ V1.4 software with improved usability
Bug fixes in embedded software
Newly designed finish on the back of the hand – now features monochromatic bebionic logo
Improved cable guidance to secure thumb in opposition or lateral position
Flexion wrist now offers 5 locking positions from -40° to +40° in 20° increments
Quick Disconnect, with proven Ottobock quality, now provides a more secure connection to the socket
Scope of Delivery:
bebionic hand
bebionic tool kit
Carrying case for battery charger
Instructions for Use for User
Instructions for Use for Practitioner
bebalance+ Software Instructions
Specifications
General Information
bebionic EQD Wrist
bebionic Short Wrist
bebionic Flexion Wrist
Article Number
8E70=*
8E71=*
8E72=*
Weight: Small Hand
433 g / 0.95 lbs
~402 g / 0.89 lbs
~504 g / 1.1 lbs
Weight: Medium Hand
616 g / 1.36 lbs
~588 g / 1.3 lbs
~689 g / 1.52 lbs
Opening width between index
finger and opposed thimb
75 mm
75 mm
75 mm
Extension / flexion of the wrist
na
na
5 locking positions
in 20 degree increments
Service Life
5 years
5 years
5 years
Load Limits
Hand Size: Small / Medium
Force on single finger (static)
7.19 lbf / 32 N
Tranverse force on single
finger (static)
9.89 lbf / 44 N
Force on chassis (static,
suppoting the hand)
112.4 lbf / 500 N
Force with closed hand
(static, carrying a bag)
34.17 lbf / 40 N
Forces on thumb (static)
8.99 lbf / 40 N
| | |
| --- | --- |
| Technical Data | Hand Size: Small / Medium |
| Tripod grip force | 8.09 lbf / 36 N |
| Key grip force | 5.85 lbf / 26 N |