Skip to content
Skip to navigation menu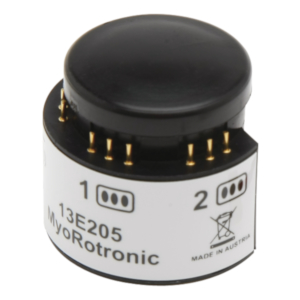 MyoRotronic
Item #: 13E205
Suggested HCPCS Coding: Included in base code
Use L7510 for replacement
Learn more about our
Reimbursement Services
Overview
Enables proportional or digital control of the 10S17 Electric Wrist Rotator.
Compatible with all Myobock System Electric Hands and System Electric Greifers with Quick-Disconnect Wrist. Not suitable for use with System Electric Hands for other manufacturer's systems.
5 different programs can be selected using the 757T13 Myo Select and allow individual adaptation to the respective patient. One or two 13E200 Electrodes or 13E202 Suction Socket Electrodes or a combination of one electrode and a 9X50/9X52 Linear Control Element are used to control the 13E205 MyoRotronic.
Delivery includes a 13E183 Buzzer for acoustic feedback on the switchover.
The 757T13 MyoSelect is required to select programs and adjust the 13E205 MyoRotronic. When using the 10S17 Electric Wrist Rotator and the 13E205 MyoRotronic, the distance between the residual limb end and wrist must be at least 65 mm . The rotation can be switched off using the 9X24 Connection Cable.