Skip to content
Skip to navigation menu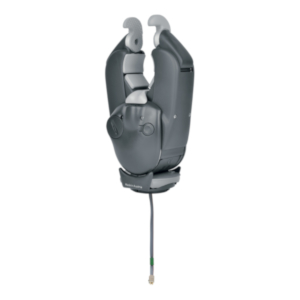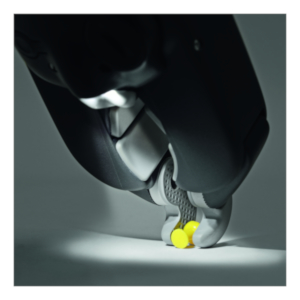 System Electric Greifer DMC VariPlus
Item #: 8E34=9-1
With lamination ring for wrist disarticulation.
Please be advised that due to continued production constraints there may be significant delays (8-10 weeks) for the delivery of 8E34=9-1.
Overview
With lamination ring suitable for wrist disarticulation.

The System Electric Greifer helps the user work precisely and enables a powerful grip, supporting both detailed tasks as well as the handling of heavy objects. For those who work with their hands as well as for enthusiastic hobbyists, the broad range of gripping features makes the robust Greifer an essential complement to their System Electric Hand.
The user can switch the hand and Greifer themselves to adjust the functionality to the relevant requirements in just a few seconds. Different gripping tips (wide, narrow or rubber coated) allow further adaptation for special tasks.
The gripping joint can be flexed in either direction (approx. 45°), minimizing harmful compensating movements.
Familiar functionality of the System Electric Greifer:
Powerful
Large opening width
Robust
Precise
Additional user benefits of the facelift:
Flashlight: Illumination of the work area, e.g. when gripping objects in drawers
New color Modern look, dirt is less apparent thanks to dark color scheme
MyoSelect Required for Programming
Specifications
| | |
| --- | --- |
| Weight | 540 g (8E33=9-1) / 520 g (8E34=9-1) |
| Operating voltage | 6/7.2 V |
| Opening width | 95 mm |
| Proportional gripping force | 0 – 160 N |
| Proportional speed | 8 – 200 mm/sec |