Skip to content
Skip to navigation menu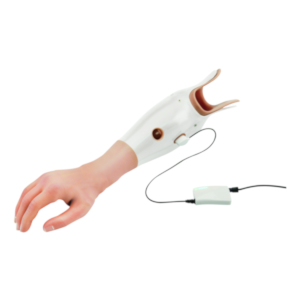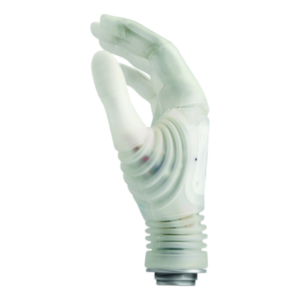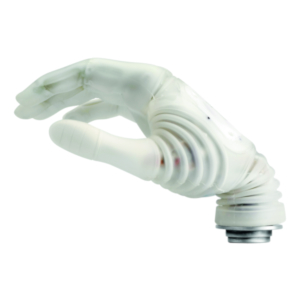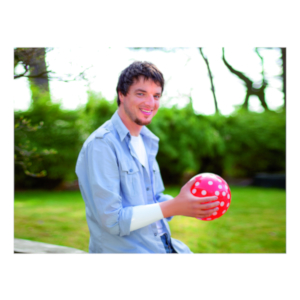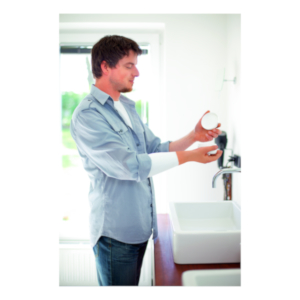 Axon-Bus® Prosthetic System
Item #: 8K5000
Axon-Bus System with Michelangelo Hand
Overview
The Axon-Bus system is a new system for transradial and transhumeral fittings. Axon stands for adaptive eXchange Of Neuroplacement data. The Axon-Bus itself is a new development by Ottobock for the field of exoprosthetics. It was derived from safety-related bus systems in the aviation and automotive industries and is a true innovation of our Research and Development department.
The advantage is that it constitutes an optimised, self-contained data transmission system. The individual components communicate with each other perfectly, eliminating losses in terms of data transmission, speed and functionality. This results in a plus in safety and reliability for the user. Compared to conventional systems, this is achieved by a significant reduction in sensitivity to outside interference.
In combination with the Michelangelo hand, the Axon-Bus system offers more degrees of freedom than ever before. The user benefits from enhanced hand functionality. The modular prosthesis system can be expanded with additional components in the future.
Scope of delivery:
Michelangelo Hand (8E500=*) and/or AxonHook (8E600=*)
Glove selection: Women's: Natural 8S502=*, Men's: Natural 8S501=*, or Silicone 8S511=*,Unisex: Visual 8S500=* (Translucent or Black)
Active rotation (9S503) or Passive rotation (9S501)
Battery: Capacity 1500 mA (757B500) or 1150 mA (757B501)
AxonCharge Integral 757L500
AxonMaster 13E500
Lamination ring 10S500=M
2 Year Manufacturer's Warranty

Components ordered separately:
Electrodes / cables
Tube valve
Pull in tube
60X5 Bionic Link PC
AxonSoft (free with course)
SP-8K500=3 Third year extended warranty
Specifications
| | Michelangelo | Michelangelo Transcarpal |
| --- | --- | --- |
| Reference number | 8E500 | 8E550 |
| Article number (left side) | 8E500=L-M | 8E550=L-M |
| Article number (right side) | 8E500=R-M | 8E550=R-M |
| Size | M (7 3/4) | M (7 3/4) |
| Weight | 510 g | 460 g |
| Length: Middle finger to proximal hand | 180 mm | na |
| Length: Middle finger to proximal including passive wrist | 225 mm | na |
| Length: Middle finger to proximal including active wrist | 232 mm | na |
| Length: Middle finger to end of lamination ring | na | 160 mm |
| Operating voltage | 11,1 V | 11,1 V |
| Operating temperature | -10 to +60 degrees C | -10 to +60 degrees C |
| Storage temperature | (-)20 - (+) 40 degrees C | (-)20 - (+) 40 degrees C |
| Relative humidity | max. 80% non-condensing | max. 80% non-condensing |
| Opening width | 120 mm | 120 mm |
| Gripping force in Opposition Mode | 70 N | 70 N |
| Gripping force in Lateral Mode | 60 N | 60 N |
| Gripping force in Neutral Mode | 15 N | 15 N |
| Average speed | 325 mm/sec | 325 mm/sec |
| for | Women, men | Women, men |