Skip to content
Skip to navigation menu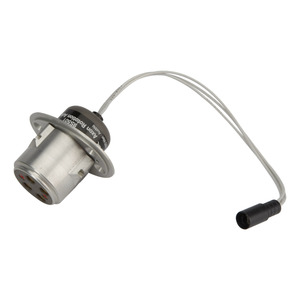 AxonRotation Adapter – Passive Rotation
Item #: 9S501
Passive Rotation unit for the Michelangelo hand
Overview
Passive AxonRotation unit for the Michelangelo hand.
The AxonRotation Adapter 9S501 allows passive pronation/supination. These functions support the patient during his or her daily activities and provide the highest rehabilitation value. The AxonRotation Adapter 9S501 promotes a physiologically correct body posture and reduces the need for unnatural, compensating body movements.
Passive, unlimited 360° pronation/supination of the Axon-Bus gripping component is possible from an activation moment > 2.0 Nm via the integrated ratchet system. There are 24 ratchet positions, one at every 15°, for this purpose.
Specifications:
Rotation: Passive (9S503 Active Rotation unit also available)
Length: 52 mm
Pronation: 360 degrees (24 ratchet positions)
Supination: 360 degrees (24 ratchet positions)
Weight: approx. 90 g / 3.17 oz
Specifications
| | |
| --- | --- |
| Rotation | Passive |
| Length | 52 mm |
| Pronation | 360 degrees (24 ratchet positions) |
| Supination | 360 degrees (24 ratchet positions) |
| Weight | approx. 90 g / 3.17 oz |