Skip to content
Skip to navigation menu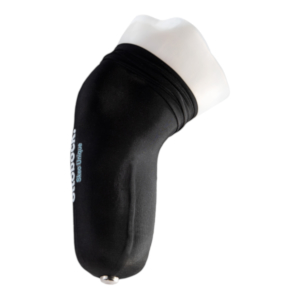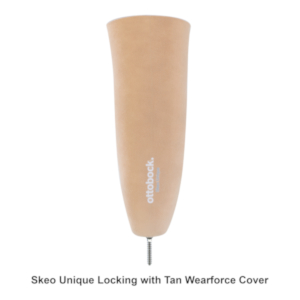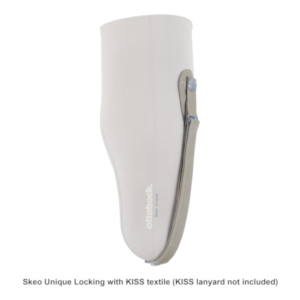 Skeo Unique Liner- New
Item #: 6Y700
Custom Silicone liner for individualized fittings
Liner production time of 5-8 days once cast or scan is received and processed.
Total time for delivery dependent on shipping method
Suggested HCPCS Coding: L5681 or L5683 for initial liner
Additional/future liners from same mold: L5673 or L5679
Learn more about our
Reimbursement Services
Skeo Unique is recommended when individualized fit is needed with the benefits of a silicone gel.
The liner is appropriate for very conical or scarred residual limbs and limbs with unique shapes or sizes.
Features:
Cushion or Locking with DVS connection option
Uncovered, Full textile or partial textile with 4 different fabric options
Locking liners have an integrated matrix which minimizes pistoning during the swing phase
Skin Friendly silicone with good tissue management
Use a scanner for easy capture of limb shape and e-mail to production with no added shipping costs or time. A cast can also still be sent with order form same as has been done in the past with Uneo Unique liners
New Ottobock Custom4U Scanning App available for iPad/Structure scanner
Order Options
Wall Thickness: Uniform
4.5 mm uniform distal
wall to proximal
Wall Thickness: Tapered
4.5 mm MPT to
2.5 mm proximal
Distal Thickness: Locking
21 mm
Distal Thickness: Cushion
13 mm
Locking Mechanisms: KISS
TF
Shuttle Lock
TT + TF
Dynamic Vacuum System
TT
Exterior Options
Uncovered / Partial Cover / Full Textile Cover
Spandex Fabric 0.6 mm
Color: Black or Beige
Wearforce 1.6 mm
Color: Black or Beige
Silver Fabric 1.0 mm
Color: Silver
Fitting Opportunities

| | Recommended Solution | Possible Solution |
| --- | --- | --- |
| KISS Lanyard System | TF | - |
| Shuttle Lock System | TF + TT | - |
| Valve System | TF | TT |
| Dynamic Vacuum System | - | TT |
| Harmony (P3 & P4) | - | TF + TT |
| Harmony P2 | TF | TT |