3D L.A.S.A.R. Posture
---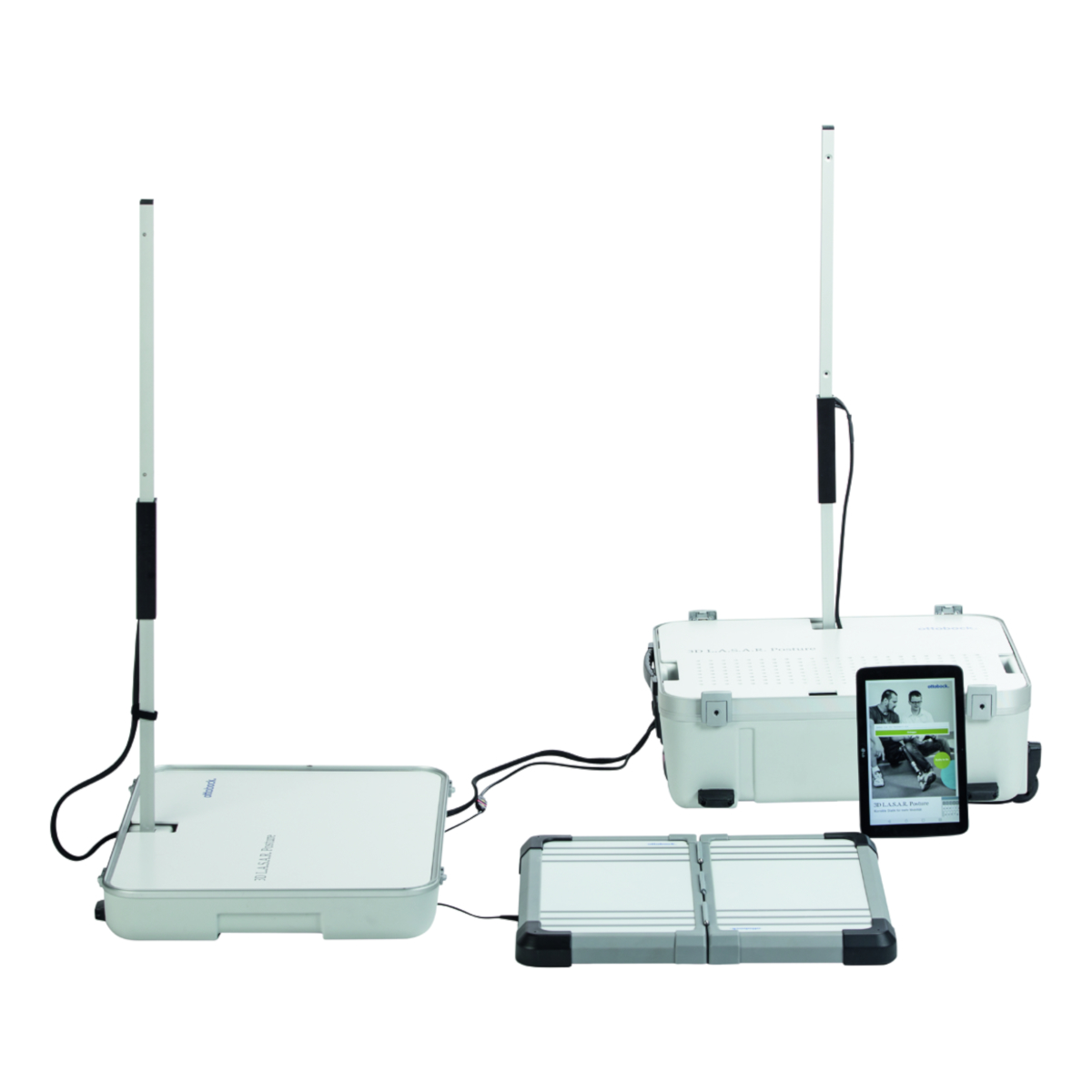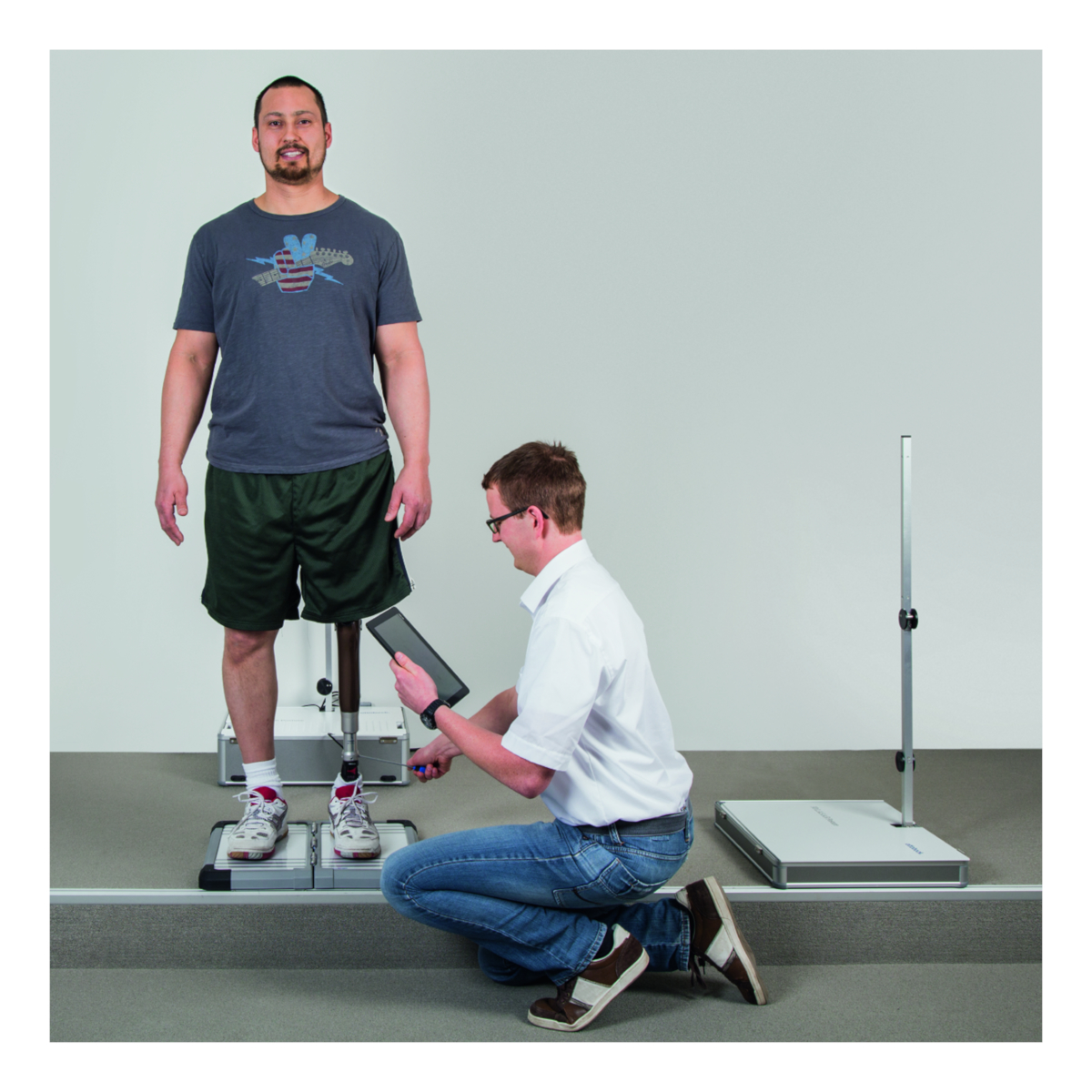 ---
The 3D L.A.S.A.R. Posture supports technicians for an optimum prosthetic and orthotic alignment. When it came to the latest development of the product, two core considerations took center stage: expanding the scope of functionality and facilitating documentation. The alignment of a prosthesis or orthosis is a key factor in the quality of a fitting. Only when the static alignments are correct can the device reveal its full functionality and allow the user to regain the highest possible level of mobility and independence.
Two interconnected force measurement plates which capture the ground reaction force independently of one another
Two tripods with two integrated cameras each
A tablet which functions as both a display and a control unit
A transport case with wheels and pull-out handle in which all components are stored. The two sides of the case also serve as tripod feet for the camera tripods. Alternatively, the system can be removed from the case and permanently installed in one place
Click here to go to 3D L.A.S.A.R. Posture page.
---