Skip to content
Skip to navigation menu

Genium microprocessor knee
From the powerful walk-to-run function to Optimized Physiological Gait 2.0 to the Cockpit app, available for both Android and iPhone, the Genium strengthens your options for improved outcomes.

Part of the only family of microprocessor knees, Genium capitalizes on more than 15 years of real-life experience, offering the choice of what knee is exactly right for you and your patient.
Walk up stairs step-over-step
Integrated sensor technology within Genium lets people walk up stairs step-over-step, setting their own pace.

Cross obstacles more smoothly
Now everyday obstacles can be stepped right over—supported by a stable, flexed knee when your foot strikes the ground. No more awkward swinging your prosthetic leg around the impediments of daily life.

Walk backwards, forwards ... and more
Genium detects forward and backward motion and provides support as needed. The user is secure even when stepping backwards or changing direction
Stand more easily
The Genium can tell when the user is standing and automatically resists further flexing. This translates into being more relaxed while standing, saving energy and taking stress away from the sound side – even on inclines and uneven surfaces.
Sit more naturally
If the user sits for more than 2 seconds (with thigh parallel to the ground and minimal weight on the leg) the Genium reduces resistance to take a more natural position—and switches to an energy saving mode.

Water-resistant—and more!
Genium carries an IP rating of 67 which means the electronics are protected from splashing water, dust or dirt.

Control in the palm of the hand
The user can switch between the 5 MyModes by using the Cockpit app for Android or iPhone. The Cockpit app also allows the user to check battery life and view step counts.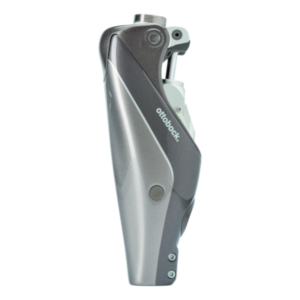 Threaded top, Volcano Shadow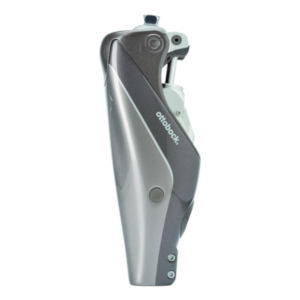 Pyramid top, Volcano Shadow

Added to your shopping cart
Product Availability by Store Location