Skip to content
Skip to navigation menu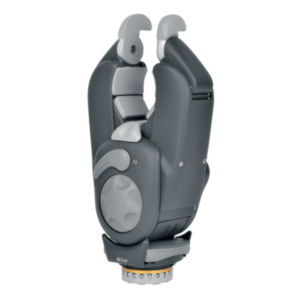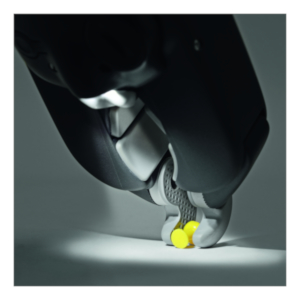 System Electric Greifer Digital Twin
Item #: 8E33=7-1
With quick disconnect wrist
Added to your shopping cart
Overview
With quick disconnect wrist suitable for all amputation levels, except wrist disarticulation.
The Greifer features integrated flexion and extension with a quick-disconnect wrist to allow users to easily switch from wearing a quick-disconnect hand back to their Greifer.
Giving users a powerful grip that enables excellent precision, the System Electric Greifer supports both detailed tasks as well as the handling of heavy objects. For those who work with their hands as well as for enthusiastic hobbyists, the broad range of gripping features makes the robust Greifer an essential complement to their bebionic, SensorHand Speed, or MyoHand VariPlus Speed.
The user can easily switch from their hand to the Greifer themselves in just a few seconds. Different gripping tips (hook, aluminum paddles, or standard rubber-coated) allow further customization for special tasks.
The wrist joint can be flexed 45° in either direction, minimizing harmful compensating movements and providing the user more precise control.
Familiar functionality of the System Electric Greifer:
Powerful
Large opening width
Robust
Precise
Speed
Flexion & Extension
Updated Design Adds Benefits for User:
LED Flashlight with 3 Dimmer Levels: Illumination of the work area, e.g. when gripping objects in drawers
New Darker Color: Provides a modern look while helping users to keep their device cleaner
Specifications
| | |
| --- | --- |
| Weight | 540 g (8E33=7-1) / 520 g (8E34=7-1) |
| Operating voltage | 6/7.2 V |
| Opening width | 95 mm |
| Approx. gripping force | 160 N |
| Approx. speed | 180 mm/sec |