Skip to content
Skip to navigation menu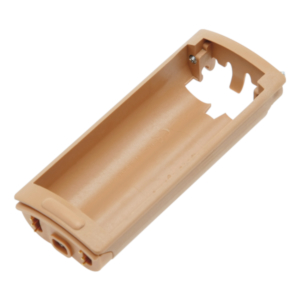 Battery Receptacle (MyoBoy)
Item #: 757Z185=2
Color 4 for large Li-Ion battery - without locking lever
Overview
MyoBoy version battery box for large lithium-ion battery 757B20 - does not include 757Z186 locking lever. Color number 4.

The battery box is designed to accommodate a 757B20 large lithium-ion myo battery to provide electric power for the prosthesis.

MyoBoy version includes an external capped outlet for connection to MyoBoy device. This version also includes integrated screw connection for removing the battery box from the prosthesis.

Available in Standard version (757Z185=1) which does not connect to MyoBoy and is not removable from prosthesis.