Skip to content
Skip to navigation menu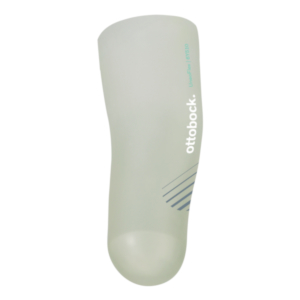 Uneo Flex, TT
Item #: 6Y510
Overview
The 6Y510 Profile PUR Liner is a preflexed, skin-friendly polyurethane liner with flow characteristics providing good pressure distribution and high shock absorption.
It is designed specifically for transtibial amputees and available in three lengths (knee center to distal end 75mm, 125mm and 175mm). Integrated flexion makes it easier to bend the knee.
The 6Y510 Profile PUR Liner is suitable for users with a low to high activity level.
Try our Interactive Liner Selection Tool here: https://academy.ottobockus.com/toolbox/liners/liners
Specifications
| Reference number | 6Y510 | | |
| --- | --- | --- | --- |
| Residual limb length (from knee center) | 75 mm | 125 mm | 175 mm |
| Circumference (4 cm from distal) | 175 mm, 200 mm, 225 mm, 250 mm, 275 mm, 300 mm, 325 mm | 210 mm, 235 mm, 260 mm, 285 mm, 310 mm | 210 mm, 235 mm, 260 mm, 285 mm, 310 mm |
| | | | |
| Connection | without distal connection | | |
| Wall thickness | approximately 6 mm to knee center, tapering to 3 mm from knee center | | |
| Plaster cast technique | full weight bearing socket | | |
| Textile cover | tan (9), without textile cover (-) | | |
| Shape | anatomically pre-shaped, good pressure distribution | | |
| Order example | | | | | | |
| --- | --- | --- | --- | --- | --- | --- |
| Reference number | = | Size | X | Residual limb length | - | Textile cover |
| 6Y510 | = | 300 | X | | - | 9 |
Documents
6Y430, 6Y540, 6Y400, 6Y416, 6Y510, 6Y512, 6Y520, 6Y521, 6Y522, 6Y523 Polyurethane Liners - Instructions for Use
Instructions for Use
PDF Document | Published: Mar 15, 2021