Skip to content
Skip to navigation menu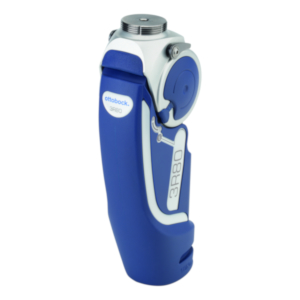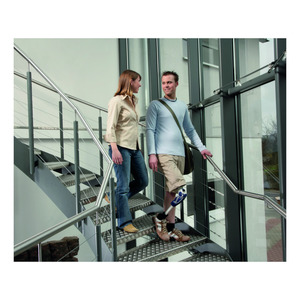 Modular Knee Joint with Rotary Hydraulic
Item #: 3R80=ST
Overview
The 3R80 with its unique rotation hydraulics principle is now also approved for prosthesis wearers with a body weight of up to 150 kg (330 lbs). With the 3R80, both the stance and the swing phase are controlled by the hydraulics. For example, walking down stairs step-over-step and walking down inclines are effectively supported by closely approximating a physiological gait pattern, even at various walking speeds.
A Confident Step Amputees must be able to rely on their prosthesis, especially in the stance phase. The rotation hydraulics of the 3R80 respond to the ground reaction forces in the stance phase at every step. They build up high hydraulic resistance, which prevents involuntary flexion of the joint.
Extensive adjustment possibilities The 3R80 offers comprehensive adjustment possibilities for the individual adaptation of stance and swing phase characteristics. Flexion and extension resistance can be adjusted easily and independently. Optimum adjustment values for stance phase damping and response behaviour between the stance and swing phase are achieved by gradually turning the adjustment rings. The level of resistance in the stance phase can be easily adapted to the requirements of the user, and enables variable knee flexion under load up to 4° while bouncing, and more than 4° while yielding. An additional spring can be integrated very easily in order to increase the extension assist force if required. The spring, setting aid and required tube adapter are included in the scope of delivery.
Scope of delivery:
2R57 Titanium tube adapter, 34 mm diameter, 250 mm long
710H10=2x3 Adjustment wrench
513D59=1.3x8.8x86 Compression spring
Specifications
| | |
| --- | --- |
| Activity Level | K3, K4 |
| Maximum Body Weight | 330 lbs (150 kg) |
| Material | Aluminum |
| Proximal Connection | Threaded top |
| Distal Connection | Tube Clamp (34 mm diameter) |
| Maximum Knee Flexion Angle | 150 degrees |
| Product Weight | 1,255 g (2.77 lbs) |
| Build Height | 216 mm |
| Distal Build Height | 172 mm |
| Proximal Build Height | 44 mm |
| Water Exposure | Waterproof (fresh, chlorinated and salt water) |