Skip to content
Skip to navigation menu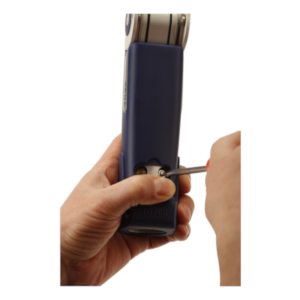 Comfort-Brake Knee (pneumatic system)
Item #: 3R92
Suggested HCPCS Coding: L5822 + L5845 + L5850
Restrictions to Coding and/or Coverage may apply
Learn more about our
Reimbursement Services
Overview
Same brake mechanism as the 3R90. The lower joint section is formed as a pneumatic cylinder. To control the swing phase, flexion and swing phase damping of the progressively acting dual-chamber pneumatic system are individually adjustable.
Extension and flexion damping of the integrated dual-chamber pneumatics in the 3R92 can be regulated with a screwdriver in the accustomed manner.
When fitting users with mobility grade 1, the following applies: these knee joints with friction brake are contraindicated for unsure patients who are unable to systematically use the braking mechanism during the gait cycle i.e. to lock the knee joint at heel contact and unlock it when the forefoot is loaded.
Scope of Delivery
3R92 Comfort-Brake Knee
2R77 Tube-Adap,Long-34mm-Steel
Specifications
| | |
| --- | --- |
| Activity Level | K3 |
| Maximum Body Weight | 275 lbs (125 kg) |
| Material | Aluminum |
| Proximal Connection | Pyramid Adapter |
| Distal Connection | Tube Clamp |
| Maximum Knee Flexion Angle | 135 degrees |
| Knee Center to Proximal Connection | 40 mm |
| Product Weight | 895 g |
| Build Height | 216 mm |
| Distal Build Height | 190 mm |
| Proximal Build Height | 26 mm |