Skip to content
Skip to navigation menu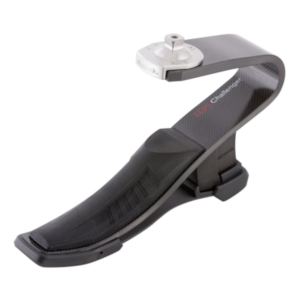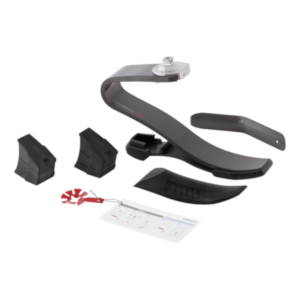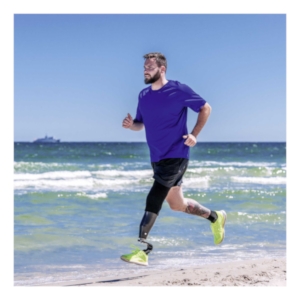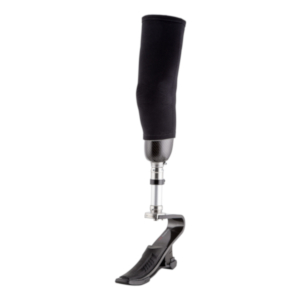 1E95 Challenger
Item #: 1E95
Overview
Scope of delivery:
1E95=* carbon blade, including attached proximal pyramid adapter, 2Z95=* forefoot insert, a set of two 2F95=* VS heel wedges matching the patient's body weight and 2C101 shoe horn

The Challenger is a multi-purpose foot developed for the varying demands from everyday walking to recreational sports.
High deflection of the curved main spring along with the shock absorbing wedge unit provides excellent vertical shock absorption, which is desired for court sports like tennis or basketball, and energy return for activities such as sprinting and long distance running. The base spring and interchangeable VS wedge unit allows for stability and control during rapid movements, while walking, and while standing.
Features and benefits
Two Vertical Shock Heel Wedges for different functional dynamics included (total of 4 stiffness's of vertical shock wedge units available)
No footshell required for more secure fit in shoe
Shoehorn included to simplify changing shoes
Shock absorption and energy return for dynamic performance
Stable standing and walking due to base spring
Waterproof
Specifications
| | | | | |
| --- | --- | --- | --- | --- |
| Size | 23/24 | 25/26 | 27/28 | 29/30 |
| Heel Height (mm) | 10 | 10 | 10 | 10 |
| System Height (mm) | 156 | 156 | 156 | 156 |
| Weight (g) | 770 | 785 | 800 | 820 |
Foot Stiffness

| | | | | |
| --- | --- | --- | --- | --- |
| Body Weight/Foot Size | 23/24 | 25/26 | 27/28 | 29/30 |
| 110 - 155 lbs (50 - 70 kg) | 2 | 2 | 2 | |
| 156 - 200 lbs (71 - 90 kg) | | 3 | 3 | 3 |
| 201 - 240 lbs (91 - 110 kg) | | 4 | 4 | 4 |
Heel Wedge Stiffness

| | | |
| --- | --- | --- |
| Article no. | Body Weight | Stiffness Grades |
| 2F95=2330-2 | 110 - 155 lbs (50 - 70 kg) | 30 and 35 |
| 2F95=2330-3 | 156 - 240 lbs (71 - 110 kg) | 40 and 45 |