Skip to content
Skip to navigation menu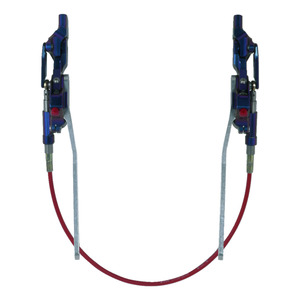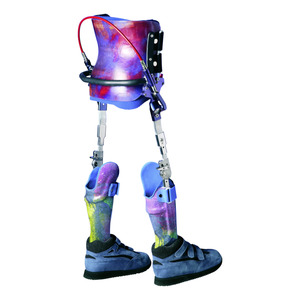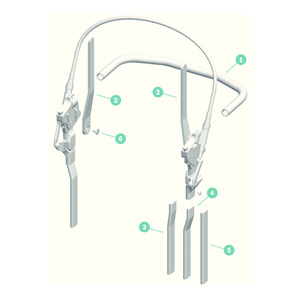 RGO Hip Joint System
Item #: 17H100=0
up to 65 kg body weight, 340 - 380 mm pelvic width, 9 years and up
Suggested HCPCS Coding: Base Code: L2036 (x2) or L2037 (x2) Pelvic Section: L2570 + L2627 + L2680 (x2) + L2768 (x2) + L2999 (pelvic rotation feature) Knee Section: L2415 ( x2 or x4)+ L2395 (x2 or x4) Ankle Section Options: L2250 (x2 or x4) , L2200 (x2 or x4), L2210 (x2 or x4), L2220 (x2 or x4)
Additional Options: L2340 (Special Request, x2), L2820 (x2), L2830 (x2), L2492, L2780
PDAC Verified for L2999 only
Find Reimbursement Documents here.
Learn more about our
Reimbursement Services
Overview
Special features of the Ottobock® RGO hip joint system
• Easy to use modular system.
• Replacing individual components allows "growing" with the user.
• Lightweight alloy pelvic tube with high torsional strength allows for modular connection of joints.
• The bi-axial system allows for a pelvic rotation of 15° in the orthosis without changing the walking direction.
• Smooth and maintenance-free force transmission during walking through the push-pull cable system.
• Sitting joint lock release with pre-release of the locking mechanism.
• Safety button for re-locking in case of accidental pre-release of the sitting joint.
• Choice of thermoplastic or laminate materials for the integration of an individually fabricated pelvic module.
• Torso bar is easily disassembled.
• Torso bar hip flexion adjusts up to 10°.
• Prefabricated lightweight alloy thigh bars with 0 mm, 5 mm and 10 mm offset available.
Please note that the pelvic tube is not included in the scope of delivery and therefore has to be ordered separately.
Specifications
| | |
| --- | --- |
| Maximum Body Weight | 143 lbs (65 kg) |
| Pelvic Width | 340 - 380 mm (13.385 - 14.960 in) |
| Age | 9 Years and Up |
| Quantity | Set |