Skip to content
Skip to navigation menu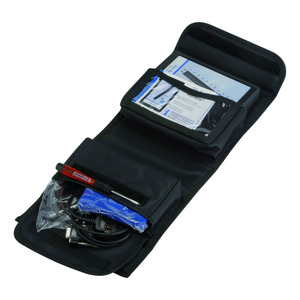 MyoBoy
Item #: 757M11=X-CHANGE
NOTE: Electrodes and electrode cable must be ordered separately.
Overview
***PLEASE NOTE****
MUST BE ORDERED SEPARATELY: 1000 mm cable (13E129=G1000) and electrodes (13E200 or 13E202)

The 757M11 MyoBoy is a device for practitioners to utilize in training upper extremity patients to control a prosthetic hand and train their muscles. The MyoBoy measures muscle strength and adjusts the electrodes to the patient's unique needs. It is a comprehensive software system used to train patients in controlling terminal device as well as train muscles.
The 757M11 MyoBoy system enables you to :
Measure your patient's muscle strength and adjust the electrodes as required
Train your patient on controlling their prosthetic hand
Utilize the indication assistant to determine the right MyoBock system for your patient
Document and analyze progress using the Communication Cable 757P39
Order 1000 mm cable (13E129=G1000) and electrodes (13E200 or 13E202) separately
Scope of delivery:
757G265=1 Quick Reference Guide
757Z18 Grounding Cable
757P44 Electrode Adapter
757Z174 Electrode Armband
Screwdriver
USB Cable
Carrying Case
Optional:
757P23 Test Adapter
757P39 MyoBoy Communication Cable