Skip to content
Skip to navigation menu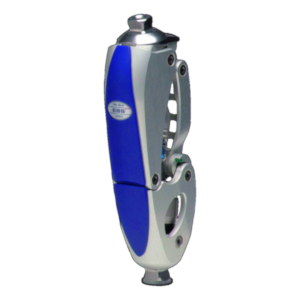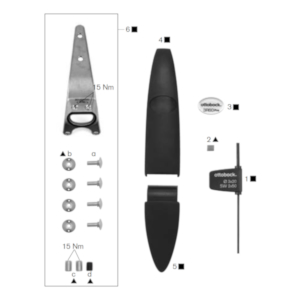 EBS -PRO- Knee, for Hip Disarticulation
Item #: 3R60-PRO=HD
Overview
Relief for the back and residual limb – because EBS technology in the 3R60 facilitates controlled knee flexion. Proven functionality in two unique options – our standard 3R60 or the smaller and lighter 3R60 pro version.

EBS stands for Ergonomically Balanced Stride. We improved this proven, unique construction – which has proven itself thousands of times – with this new generation of the 3R60.
The 3R60's EBS securely provides up to 15 degrees of knee flexion at heel strike. This helps avoid hip hiking and other compensatory movements during the gait cycle. The knee is easily adjusted to suit the user's individual needs.

An innovative hydraulic system controls the behavior of the knee joint during swing phase. The dampening values of the hydraulic system are based on gait analysis investigations. For the user, this mainly means that he or she can easily initiate swing phase and use a wide range of walking speeds. Flexion and extension dampening can be individually adapted to fit the user.
The new generation of the 3R60 is smaller and at just 845 grams, also lighter than its predecessor. Four proximal connections are available for the knee so that you can easily fit different amputation levels.
Specifications
| | |
| --- | --- |
| Activity Level | K3 |
| Maximum Body Weight | 165 lbs (75 kg) |
| Material | Aluminum |
| Stance Flexion | Progressive due to hydraulic cylinder |
| Proximal Connection | Pyramid top anteriorly angled by 10 degrees |
| Distal Connection | Pyramid Adapter |
| Maximum Knee Flexion Angle | 175 degrees |
| Product Weight | 770 g |
| Water Exposure | Splash Water Resistant |
| Build Height | 186 mm |
| Distal Build Height | 166 mm |
| Proximal Build Height | 20 mm |