Skip to content
Skip to navigation menu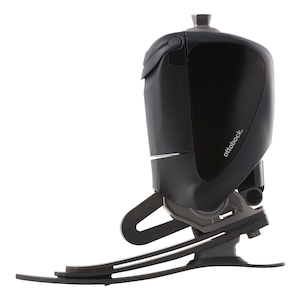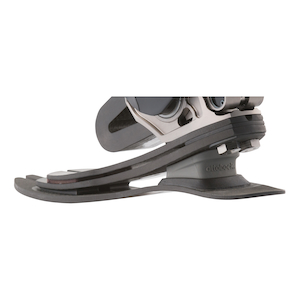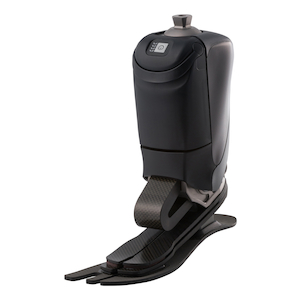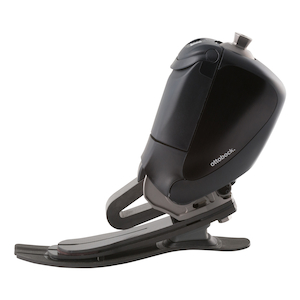 Suggested HCPCS Coding: L5973 + L5969 (or + L5999 if payer does not list L5969)
See Empower Reimbursement Guide
Restrictions to Coding and/or Coverage may apply

Learn more about our Reimbursement Services
Overview
Empower is the only commercially available microprocessor foot with powered propulsion. By combining a mechatronic ankle joint with the high-energy carbon of the Taleo Low Profile foot, Empower imitates the lost muscle function that propels people forward.

Emulates lost muscle function by actively supplying energy at toe off1
Active plantar flexion during loading of the limb provides extra comfort when walking and increased stability when walking downhill on slopes2
Relief function for a more natural appearance when sitting and relief of residual limb
Reduces joint forces and has been shown to reduce knee and lower back pain3
Splashproof (IP24)
A trial must be completed prior to ordering Empower. Contact your local sales rep to schedule a trial.
Scope of delivery:
(1) 1A1-2 Empower
(1) 2C16 Footshell
(1) 2F50 heel wedge set (comprising three different degrees of hardness)
(2) 757B38 battery
(1) 757L38 dual bay charger
(1) 757L39 power supply
(1) BM-214 power cord
(1) Black Spectra sock
(1) 743Y840=V1 Empower tablet*
*Empower tablet only delivered with customer's first order of Empower foot.

Software:
The new Empower Setup App guides qualified clinicians step-by-step though the Empower fitting process. Available on the Google Play Store, you can customize Empower for each individual user using your Android device.
1 Esposito, E. et al. 2016; Herr, H. et al. 2012
2 Gates, D. et al. 2013
3 Kannenberg A. et al. 2020 (in peer review process)
Specifications
| | |
| --- | --- |
| Activity Level | K3 |
| Maximum Body Weight | 287 lbs (130 kg) |
| Sizes | 25 cm - 30 cm |
| Weight w/o footshell (Size 27 cm) | 4.3 lbs (1950 g) |
| Weight w/ footshell (Size 27 cm) | 4.7 lbs (2145 g) |
| Footshell Shape | Normal shape with +/- 10 mm heel height |
| Footshell Color | Beige (4), Brown (15) |
| Footshell Shape | Normal shape with +/- 10 mm heel height |
| ~Min. Clearance Height w/ footshell (Size 27 cm) | 221 mm (8 3/4") |
| Range of Motion | 22° (plantar flexion) |
| Standard Warranty | 3 years for the Empower foot/ankle and battery charger; 1 year for the battery and tablet; 6 months for the footshell |