Skip to content
Skip to navigation menu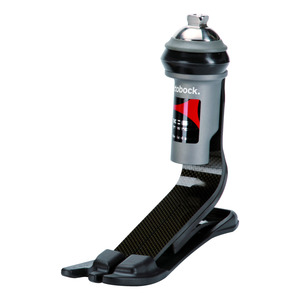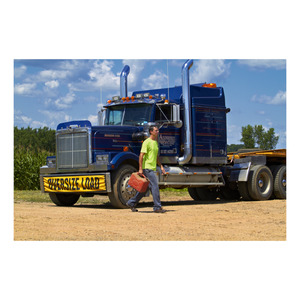 1C61 Triton VS
Item #: 1C61
Overview
The Triton Vertical Shock extends the excellent functionality of the 1C60 Triton carbon foot with enhanced shock absorption and torsion resistance.

Thanks to its innovative design, the Triton carbon foot supports a particularly broad range of applications from everyday use to recreational sports. The additional functionality of the 1C60 Triton Vertical Shock results in better adaptation to uneven surfaces for the user.

Vertical and torsional forces, which occur for example during sports, are effectively reduced. This results in noticeable relief for the user's residual limb.

Thanks to the compact design of the Triton Vertical Shock, the system is also suitable for patients with longer transtibial residual limbs.

The scope of delivery for the Triton Vertical Shock includes a Spectra-Sock, the footshell with connection cap, a transparent (soft) and anthracite (firm) heel wedge and a pre-assembled functional ring.
Specifications
| | |
| --- | --- |
| Activity Level | K3, K4 |
| Maximum Body Weight | 330 lbs (150 kg) |
| Heel Height | Normal footshell (N) 10 +/- 5mm, Slim footshell (S) 15 +/- 5 mm |
| Footshell Color | Beige (4), Brown (15) |
| Footshell shape | Slim(S) 15 +/- 5mm, Normal(N) 10 +/- 5mm |
| Side | Right (R), Left (L) |
| Sizes | 21 cm - 30 cm |
| Stiffness | 1, 2, 3, 4, 5 |
| Functional Ring | 0, 1, 2, 3, 4, 5, 6, 7, 8, 9 |
| Standard Warranty | 3 years |
| Product weight (w/o footshell) (Size 26 cm) | 26.8 oz / 760 g |
| Product weight (w/ footshell) (Size 26 cm) | 34.5 oz / 980 g |
| ~ Min. Clearance Height (Slim, Size 21cm) | 196 mm (7 3/4") |
| ~ Min. Clearance Height (Slim, Size 22cm) | 197 mm (7 3/4") |
| ~ Min. Clearance Height (Slim, Size 23cm) | 199 mm (7 5/8") |
| ~ Min. Clearance Height (Slim, Size 24cm) | 200 mm (7 5/8") |
| ~ Min. Clearance Height (Slim, Size 25cm) | 208 mm (8 3/16") |
| ~ Min. Clearance Height (Slim, Size 26-27 cm) | 210 mm (8 1/4") |
| ~ Min. Clearance Height (Normal, Size 24 cm) | 201 mm (7 5/8") |
| ~ Min. Clearance Height (Normal, Size 25 cm) | 203 mm (8") |
| ~ Min. Clearance Height (Normal, Size 26 cm) | 205 mm (8 1/16") |
| ~ Min. Clearance Height (Normal, Size 27cm) | 209 mm (8 1/4") |
| ~ Min. Clearance Height (Normal, Size 28 cm) | 211 mm (8 5/16") |
| ~ Min. Clearance Height (Normal, Size 29 cm) | 217 mm (8 1/2") |
| ~ Min. Clearance Height (Normal, Size 30 cm) | 219 mm (8 5/8") |
Spring - functional ring stiffness (footshell shape)

| | 21 cm | 22 cm | 23 cm | 24 cm | 25 cm | 26 cm | 27 cm | 28 cm | 29 cm | 30 cm |
| --- | --- | --- | --- | --- | --- | --- | --- | --- | --- | --- |
| 106 to 122 lbs (48 - 55 kg) | 1-1 (S) | 1-1 (S) | 1-1 (S) | 1-1 (S/N) | 1-1 (S/N) | 1-1 (S/N) | | | | |
| 123 to 144 lbs (56 - 65 kg) | 2-2 (S) | 2-2 (S) | 2-2 (S) | 2-2 (S/N) | 2-2 (S/N) | 2-2 (S/N) | 2-2 (S/N) | 2-2 (N) | 2-2 (N) | 2-2 (N) |
| 145 to 166 lbs (66 - 75 kg) | 2-3 (S) | 2-3 (S) | 2-3 (S) | 2-3 (S/N) | 2-3 (S/N) | 2-3 (S/N) | 2-3 (S/N) | 2-3 (N) | 2-3 (N) | 2-3 (N) |
| 167 to 193 lbs (76 - 87 kg) | 3-4 (S) | 3-4 (S) | 3-4 (S) | 3-4 (S/N) | 3-4 (S/N) | 3-4 (S/N) | 3-4 (S/N) | 3-4 (N) | 3-4 (N) | 3-4 (N) |
| 194 to 221 lbs (88 - 100 kg) | 3-5 (S) | 3-5 (S) | 3-5 (S) | 3-5 (S/N) | 3-5 (S/N) | 3-5 (S/N) | 3-5 (S/N) | 3-5 (N) | 3-5 (N) | 3-5 (N) |
| 222 to 248 lbs (101 - 112 kg) | | | | | 4-6 (S/N) | 4-6 (S/N) | 4-6 (S/N) | 4-6 (N) | 4-6 (N) | 4-6 (N) |
| 249 to 276 lbs (113 - 125 kg) | | | | | 4-7 (S/N) | 4-7 (S/N) | 4-7 (S/N) | 4-7 (N) | 4-7 (N) | 4-7 (N) |
| 277 to 303 lbs (126 - 137 kg) | | | | | 5-8 (S/N) | 5-8 (S/N) | 5-8 (S/N) | 5-8 (N) | 5-8 (N) | 5-8 (N) |
| 304 to 330 lbs (138 - 150 kg) | | | | | 5-9 (S/N) | 5-9 (S/N) | 5-9 (S/N) | 5-9 (N) | 5-9 (N) | 5-9 (N) |