Skip to content
Skip to navigation menu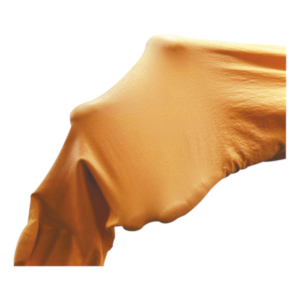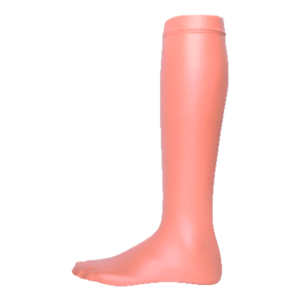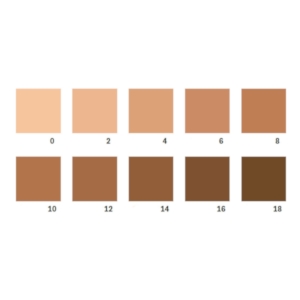 SoftTouch Protective Outer Surface Cover
Item #: 99B116
Suggested HCPCS Coding: L5962
Restrictions to Coding and/or Coverage may apply
Learn more about our
Reimbursement Services
Overview
The Ottobock SoftTouch socks have a special surface coating.
They are pulled over the cosmetic foam cover. This makes the modular lower limb prostheses:
splash-proof
more resistant to dirt
visually more attractive

SoftTouch stockings are extremely stretchable. They are available for transtibial prostheses in small, medium and large sizes, in 10 colors each, and especially well suited for combining with the 6R8 or 6R18 PE Foam Cover.
Specifications
| Size | Ankle Circumference | Calf Circumference | Foot Length | Color | Item Number |
| --- | --- | --- | --- | --- | --- |
| 2 | 19 - 21 cm (7.480 - 8.267 in) | 30 - 33 cm (11.811 -12.9921 in) | >= 21 cm (8.267 in) | 0 | 99B116=2-0 |
| 2 | 19 - 21 cm (7.480 - 8.267 in) | 30 - 33 cm (11.811 -12.9921 in) | >= 21 cm (8.267 in) | 2 | 99B116=2-2 |
| 2 | 19 - 21 cm (7.480 - 8.267 in) | 30 - 33 cm (11.811 -12.9921 in) | >= 21 cm (8.267 in) | 4 | 99B116=2-4 |
| 2 | 19 - 21 cm (7.480 - 8.267 in) | 30 - 33 cm (11.811 -12.9921 in) | >= 21 cm (8.267 in) | 6 | 99B116=2-6 |
| 2 | 19 - 21 cm (7.480 - 8.267 in) | 30 - 33 cm (11.811 -12.9921 in) | >= 21 cm (8.267 in) | 8 | 99B116=2-8 |
| 2 | 19 - 21 cm (7.480 - 8.267 in) | 30 - 33 cm (11.811 -12.9921 in) | >= 21 cm (8.267 in) | 10 | 99B116=2-10 |
| 2 | 19 - 21 cm (7.480 - 8.267 in) | 30 - 33 cm (11.811 -12.9921 in) | >= 21 cm (8.267 in) | 12 | 99B116=2-12 |
| 2 | 19 - 21 cm (7.480 - 8.267 in) | 30 - 33 cm (11.811 -12.9921 in) | >= 21 cm (8.267 in) | 14 | 99B116=2-14 |
| 2 | 19 - 21 cm (7.480 - 8.267 in) | 30 - 33 cm (11.811 -12.9921 in) | >= 21 cm (8.267 in) | 16 | 99B116=2-16 |
| 2 | 19 - 21 cm (7.480 - 8.267 in) | 30 - 33 cm (11.811 -12.9921 in) | >= 21 cm (8.267 in) | 18 | 99B116=2-18 |
| 4 | 22 - 25 cm (8.661 - 9.842 in) | 34 - 39 cm (13.385 - 15.354 in) | >= 23 cm (9.055 in) | 0 | 99B116=4-0 |
| 4 | 22 - 25 cm (8.661 - 9.842 in) | 34 - 39 cm (13.385 - 15.354 in) | >= 23 cm (9.055 in) | 2 | 99B116=4-2 |
| 4 | 22 - 25 cm (8.661 - 9.842 in) | 34 - 39 cm (13.385 - 15.354 in) | >= 23 cm (9.055 in) | 4 | 99B116=4-4 |
| 4 | 22 - 25 cm (8.661 - 9.842 in) | 34 - 39 cm (13.385 - 15.354 in) | >= 23 cm (9.055 in) | 6 | 99B116=4-6 |
| 4 | 22 - 25 cm (8.661 - 9.842 in) | 34 - 39 cm (13.385 - 15.354 in) | >= 23 cm (9.055 in) | 8 | 99B116=4-8 |
| 4 | 22 - 25 cm (8.661 - 9.842 in) | 34 - 39 cm (13.385 - 15.354 in) | >= 23 cm (9.055 in) | 10 | 99B116=4-10 |
| 4 | 22 - 25 cm (8.661 - 9.842 in) | 34 - 39 cm (13.385 - 15.354 in) | >= 23 cm (9.055 in) | 12 | 99B116=4-12 |
| 4 | 22 - 25 cm (8.661 - 9.842 in) | 34 - 39 cm (13.385 - 15.354 in) | >= 23 cm (9.055 in) | 14 | 99B116=4-14 |
| 4 | 22 - 25 cm (8.661 - 9.842 in) | 34 - 39 cm (13.385 - 15.354 in) | >= 23 cm (9.055 in) | 16 | 99B116=4-16 |
| 4 | 22 - 25 cm (8.661 - 9.842 in) | 34 - 39 cm (13.385 - 15.354 in) | >= 23 cm (9.055 in) | 18 | 99B116=4-18 |
| 6 | 26 - 29 cm (10.236 - 11.417 in) | 40 - 45 cm (15.748 - 17.716 in) | >= 25 cm (9.842 in) | 0 | 99B116=6-0 |
| 6 | 26 - 29 cm (10.236 - 11.417 in) | 40 - 45 cm (15.748 - 17.716 in) | >= 25 cm (9.842 in) | 2 | 99B116=6-2 |
| 6 | 26 - 29 cm (10.236 - 11.417 in) | 40 - 45 cm (15.748 - 17.716 in) | >= 25 cm (9.842 in) | 4 | 99B116=6-4 |
| 6 | 26 - 29 cm (10.236 - 11.417 in) | 40 - 45 cm (15.748 - 17.716 in) | >= 25 cm (9.842 in) | 6 | 99B116=6-6 |
| 6 | 26 - 29 cm (10.236 - 11.417 in) | 40 - 45 cm (15.748 - 17.716 in) | >= 25 cm (9.842 in) | 8 | 99B116=6-8 |
| 6 | 26 - 29 cm (10.236 - 11.417 in) | 40 - 45 cm (15.748 - 17.716 in) | >= 25 cm (9.842 in) | 10 | 99B116=6-10 |
| 6 | 26 - 29 cm (10.236 - 11.417 in) | 40 - 45 cm (15.748 - 17.716 in) | >= 25 cm (9.842 in) | 12 | 99B116=6-12 |
| 6 | 26 - 29 cm (10.236 - 11.417 in) | 40 - 45 cm (15.748 - 17.716 in) | >= 25 cm (9.842 in) | 14 | 99B116=6-14 |
| 6 | 26 - 29 cm (10.236 - 11.417 in) | 40 - 45 cm (15.748 - 17.716 in) | >= 25 cm (9.842 in) | 16 | 99B116=6-16 |
| 6 | 26 - 29 cm (10.236 - 11.417 in) | 40 - 45 cm (15.748 - 17.716 in) | >= 25 cm (9.842 in) | 18 | 99B116=6-18 |
Documents
99B116 SoftTouch Protective Outer Surface Cover - Instructions for Use
Instructions for Use: 647H267 (EN/DE/FR/IT/ES/PT/NL/SV/DA/PL/HU/CS/RO/HR/TR/EL/RU/JA/ZH)
Publish date: Nov 15, 2016
99B116 SoftTouch Protective Outer Surface Cover - Instructions for Use
Instructions for Use: 647H267 (EN/DE/FR/IT/ES/PT/NL/SV/DA/PL/HU/CS/RO/HR/TR/EL/RU/JA/ZH)
Publish date: Nov 15, 2016