Skip to content
Skip to navigation menu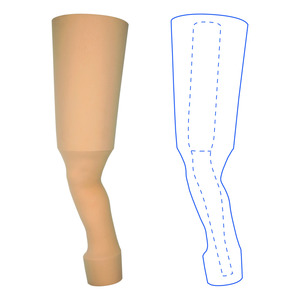 Cosmetic foam cover for hip ex.
Item #: 3S27=L44
Overview
For: 7E5 hip joint with 3R20, 3R36 knee joints 7E4 hip joint with 3R20, 3R36, 3R60=HD knee joints 7E7 hip joint with 3R36, 3R106=HD, 3R60=HD, 3C96-1 C- Leg®compact, 3C98-1 C-Leg® knee joints 7E10 Helix3D hip joint with, 3C98-1 C- Leg® knee joint.
The 3S27 covers for modular pelvic prostheses have a stepped center hole and are pre-shaped.