Skip to content
Skip to navigation menu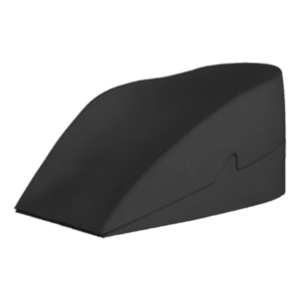 Heel Wedges
Item #: 29S35
Walker Boot Accessory
Overview
Wedges place the foot in a plantar flexed position to reduce stress on the Achilles tendon.
Features
Use in conjunction with the Malleo Immobil and Malleo Immobil Wide standard height boots.
Wedges can be removed as patients progress.
Indications
Indicated for use with standard height Malleo Immobil Walker Boots for Achilles Tendon injuries and repairs.
Specifications
| Size | Men's shoe size | Women's shoe size | Left | Right |
| --- | --- | --- | --- | --- |
| S/M | 4.5-10.5M | 6-11.5W | 29S35=L-S/M | 29S35=R-S/M |
| L/XL | 10.5+M | 11.5+W | 29S35=L-L/XL | 29S35=R-L/XL |