Skip to content
Skip to navigation menu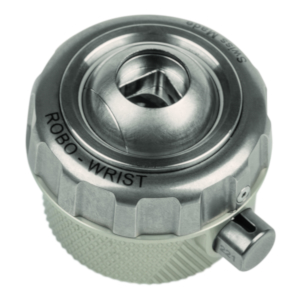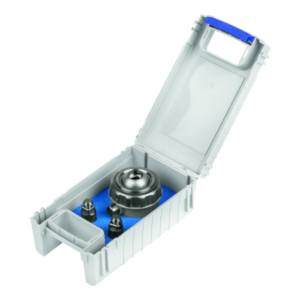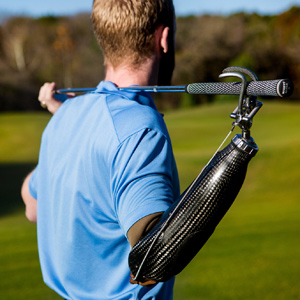 Robo-Wrist, Body-powered wrist unit
Item #: 10V41
Added to your shopping cart
Suggested HCPCS Coding: L6615 + L6624 + L6630
Add L6616 if more than one adapter is used
Learn more about our
Reimbursement Services
Overview
Due to its continuous locking function, the Robo-Wrist 3D flexion wrist unit supports a broad range of applications for the user.
The wrist joint can rotate the terminal device by 360° and simultaneously flex/extend it at any angle up to 43°. Rotation and flexion are locked simultaneously by pressing the push-button. This allows the user to quickly and precisely adjust the wrist joint for the desired purpose.
By combining titanium, steel and high-strength aluminum, Robo-Wrist offers a robust design without adding significant weight to a prosthesis. Suitable for highly functional body-powered fittings, the ball-joint wrist can be paired with all body-powered terminal devices equipped with a corresponding standard threaded connector. Pairing the device with the Ottobock MovoHook 2 Grip Hook (10A71), also made from lightweight aluminum, will keep total prosthesis weight moderately low while providing the user with powerful grip force and exceptional opening width.
The 10V41 comes with two 10A31=1/2-20 standard adapters for quick change of terminal devices.
Specifications
| | |
| --- | --- |
| Weight | 165 g (5.820 oz) |
| Wrist joint diameter | 50 mm (1.968 in) |
| Lamination ring diameter | 43.5 mm |
| Wrist joint height | 41 mm |
| Lamination ring height | 20 mm |
| Threaded connector | 1/2"-20 |
Documents
10V41 Robo-Wrist Instructions for Use
Instructions for Use: (EN/DE/FR/IT/ES/PT/NL/SV/DA/NO/FI/RU)
Publish date: Nov 1, 2018
10V41 Robo-Wrist Specification Sheet
Product Information: (EN)
Publish date: Nov 1, 2018