Skip to content
Skip to navigation menu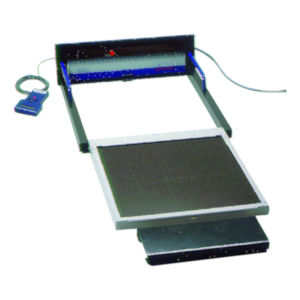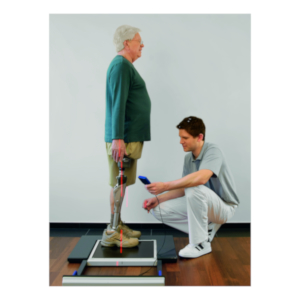 L.A.S.A.R. Posture
Item #: 743L100=110
Supporting clinicians in achieving optimal prosthetic and orthotic alignment.
Alignment – the foundation of a well-functioning prosthetic or orthotic system. Taking the guesswork out of static alignments by utilizing a dynamic alignment tool with visual feedback is the first step in achieving the best possible functional outcome. Ottbock's  L.A.S.A.R.* Posture generates a laser line to quickly and precisely determine the patient's center of pressure. The laser line, normally invisible to the naked eye, is projected on the body being measured. By using the L.A.S.A.R. Posture it is possible to objectively examine the patient's weight line and load line while the prosthetic or orthotic system is being applied to the patient. The display and control unit indicates weight and provides an objective tool to determine the distance between the center of pressure and knee axis.
The L.A.S.A.R. Posture consists of:
Force-sensing platform with integrated force measurement cells
Projection system with laser and line optics
Positioning system with electronic  step motor
Service and display control unit
Leveling plate
Fields of Application for the L.A.S.A.R. Posture:
Orthopedics (prosthetics, orthotics, diagnosis)
Physiotherapy
Rehabilitation
L.A.S.A.R. Posture can be used to quickly and accurately check alignment of the prosthesis as it is being applied to the patient.
Laser is rated to Laser Class 2 (under normal operating conditions, the Laser Class 1 (DIN 60825) threshold value is not exceeded).
| | | |
| --- | --- | --- |
| Article Number | 743L100=110 | 743L100=230 |
| Measurements (folded) | 550 x 700 x 150 mm | 550 x 700 x 150 mm |
| Measurements (open) | 550 x 1200 x 150 mm | 550 x 1200 x 150 mm |
| Weight | 9.5 kg | 9.5 kg |
| V/Hz | 110/60 | 230/50 |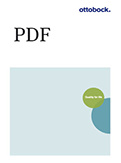 L.A.S.A.R. Posture 743L100 - Instructions for Use (User / Technician)
Published Date: July 1, 2014