Skip to content
Skip to navigation menu
---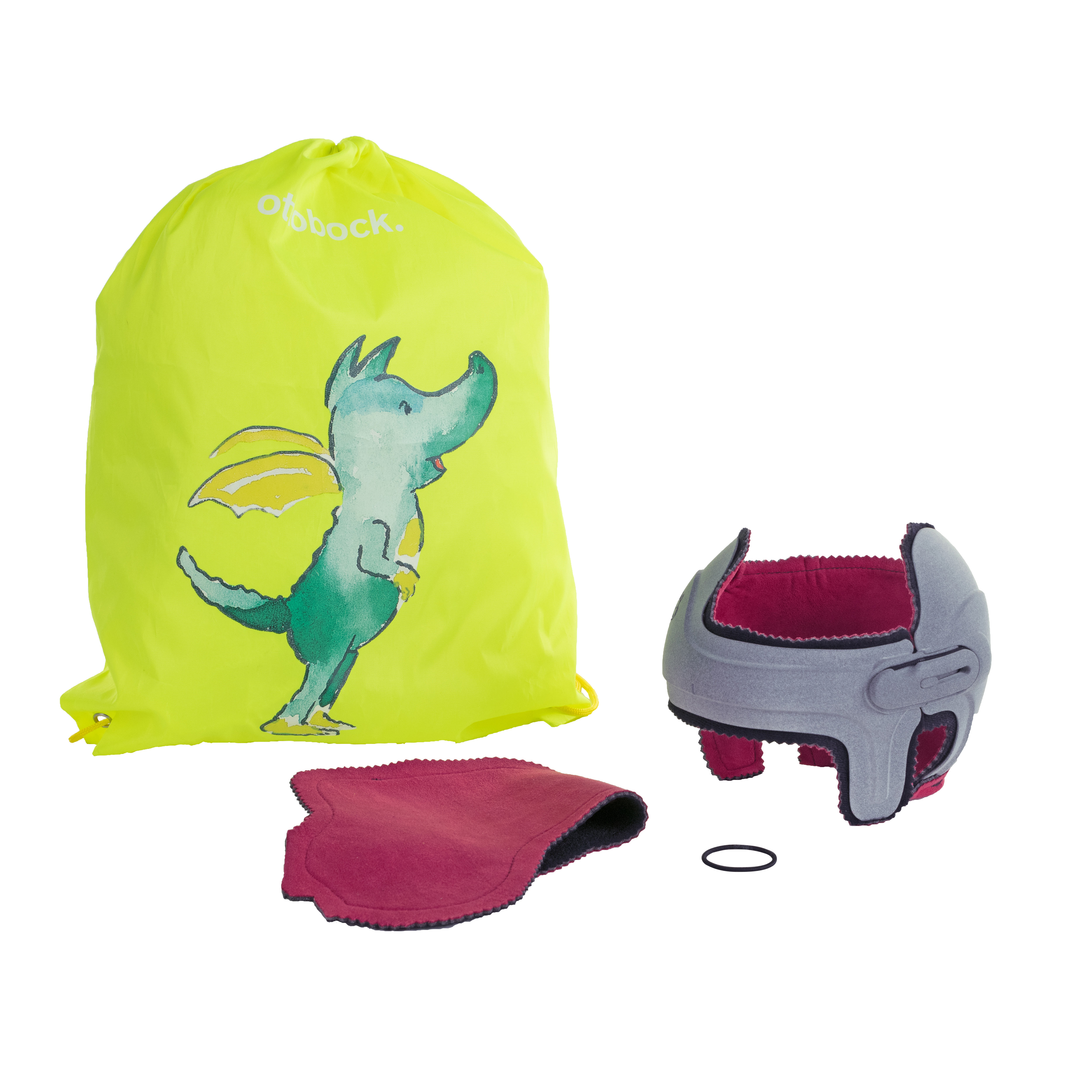 MyCRO Band
Item #: 24H1=*
Cranial Orthosis for Plagiocephaly and symmetrical or asymmetric Brachycephaly
Please contact your Ottobock sales representative to order.
---

High resolution 3D scanning process
Quality scanning, with accuracy up to .01 inches (.25 mm), is required to ensure a precise fit and function of the MyCRO Band.
Approved Scanners:
Ottobock iFab EasyScan
Creaform PEEL 1 or PEEL 2
Artec Eva or Eva Lite
It's customized just for baby.
Each band is uniquely designed using an objective 3D model of the child's exact cranial structure and state-of-the-art 3D printing technology. With precise scanning and fitting procedures, your patient's band is perfectly configured and the need for time-consuming foam modifications is eliminated.
It's just that comfortable.
The breathable open-air design covers only the necessary contact points on the patient's head, maximizing air circulation and minimizing discomfort that can compromise compliance. Unlike the bulky, odor-absorbing foam helmets, MyCRO Band is easy to keep clean and fresh thanks to its thermoplastic shell and exchangeable inner lining that can be hand-washed.
It's just that easy.
The MySize Closure System™ is an innovative bioadaptive design that adjusts to your patient's growth throughout the treatment period, minimizing the need for frequent in-clinic modifications. The self-expanding design keeps the band comfortably in the correct position 23/7, automatically adjusting to the patient's correcting head shape.
Make it your choice. MyCRO Band
The innovative, customized, low-profile design makes the MyCRO Band an unique alternative to dated foam helmets, setting a new treatment standard for cranial remolding therapy. When your patient needs cranial remolding therapy, place your trust in MyCRO Band, the most advanced technology available today.
Lighter and thinner
MyCRO Band is 20% - 40% lighter and 60% thinner than traditional helmets.
To upload scan files and order MyCRO Band please visit our iCC iFab Customer Center
HERE
Create an account if you are a new user to the iCC
Education and Certification
Please visit our myLearning website
HERE
to view our certification courses for EasyScan and MyCRO Band.
Traditional Foam Helmet
Ottobock MyCRO Band
Comparion of Traditional Foam Helmet versus 3D printed MyCRO Band

Weight
Small - 6 oz (170 g)
Large - 10 oz (283.5 g)
Small - 4.7 oz (135 g)
Large - 6 oz (170 g)
Thickness
5/8" (16 mm)
1/4" (6.5 mm)
---
Downloads

MyCRO Band Order Form
Download PDF | 0.5 MB
MyCRO Band Patient Brochure
Download PDF | 0.7 MB
MyCRO Band Physician Brochure
Download PDF | 6.7 MB
MyCRO Band Instructions for Use - Practitioner
Download PDF | 0.2 MB
MyCRO Band Instructions for Use - Patient
Download PDF | 0.3 MB
MyCRO Band Reporting Instructions
Download PDF | 0.1 MB
MyCRO Band - Instructions for Scanning and Ordering
Download PDF | 0.1 MB
MyCRO Band - Parent User Guide
Download PDF | 0.5 MB
Product Availability by Store Location