Skip to content
Skip to navigation menu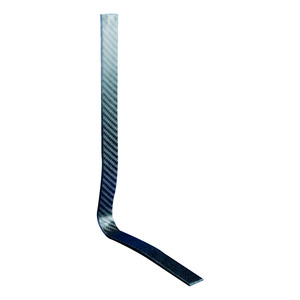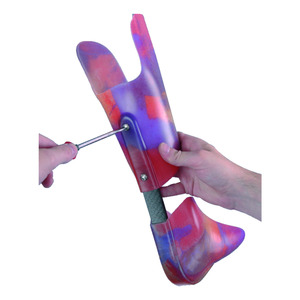 Carbon Ankle seven
Item #: 17CF1
Suggested HCPCS Coding: AFO Coding Only: L1945 (Base Code) + L2755 + L2820 + L2999, If Applicable: L2275 OR L1940 (Base Code) + L2340 (Pretibial shell must be no ; 3 in. proximal to medial malleolus) + L2755 + L2820 + L2999, If Applicable: L2275
KAFO Coding: (Base code varies) + appropriate add on codes
Find Reimbursement Documents here.
Learn more about our
Reimbursement Services
Overview
The Carbon Ankle Seven can be thermoformed into the AFO, providing your patients with an orthosis that uniquely fits their natural movements.
Carbon fiber construction results in a lightweight AFO that provides superior energy return during the gait cycle
Manufactured with seven degrees of outward rotation, which is more closely aligned with your patient's physiology while walking and standing
Longer lever arm provides greater control over the foot that other carbon plates
Avoids abrupt stopping that can occur with traditional ankle joints
Indicated for patients who weigh up to 220 lbs (100 kg)
Indications
Paralysis or weakness/restriction
of the foot lifting and foot lowering muscles while using a dynamic ankle foot orthosis,
of the knee extensors while using a knee ankle foot orthosis (KAFO) with locked knee joint.
Diseases such as spina bifida or poliomyelitis are commonly indicated.
Selecting and ordering
The Carbon Ankle Seven is selected on the basis of the user's body weight and activity level.
Normal activity level: A normally active user participates in all everyday activities independently and also performs simple tasks.
High activity level: A highly active user is unrestricted in everyday life. The orthosis of a highly active user must support quick changes from walking to running and vice versa
Specifications
| Article number | Max. body weight (normal activity) | Max. body weight (high activity) | Spring width | Qty. |
| --- | --- | --- | --- | --- |
| 17CF1=L/R1 | 100 kg | 100 kg | 30 mm | Piece |
| 17CF1=L/R2 | 90 kg | 80 kg | 30 mm | Piece |
| 17CF1=L/R3 | 80 kg | 70 kg | 30 mm | Piece |
| 17CF1=L/R4 | 70 kg | 60 kg | 30 mm | Piece |
| 17CF1=L/R5 | 60 kg | 50 kg | 30 mm | Piece |
| 17CF1=L/R6 | 50 kg | - | 25/30 mm | Piece |
| 17CF1=L/R7 | - | 40 kg | 25 mm | Piece |
| 17CF1=L/R8 | 40 kg | 30 kg | 25 mm | Piece |
| 17CF1=L/R9 | 30 kg | - | 25 mm | Piece |
| 17CF1=L/R10 | - | 20 kg | 25 mm | Piece |
| 17CF1=L/R11 | 20 kg | 10 kg | 22 mm | Piece |
| 17CF1=L/R12 | 10 kg | - | 22 mm | Piece |