Skip to content
Skip to navigation menu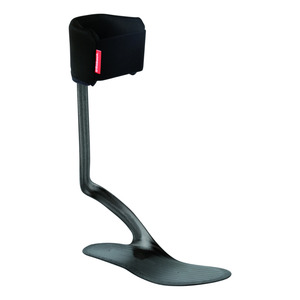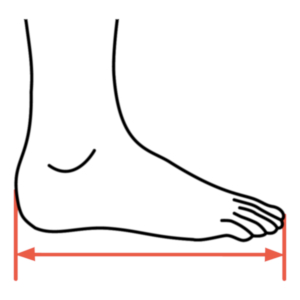 WalkOn AFO
Item #: 28U11=K
For mild to moderate foot drop
Overview
The WalkOn AFO is especially designed for active patients with weak dorsiflexion or paralysis.
Passive, flexible limitation of plantar flexion ensures dynamic foot positioning
Carbon fiber construction creates a stable, lightweight orthosis and provides high energy return
Flexible rollover in the heel and forefoot allow for a dynamic, physiological gait pattern on even and uneven surfaces
Removable calf pad is very comfortable for patients
Lightweight design and slim anatomical shape increase compliance allows for a dynamic gait at higher speeds
Indication:

Drop foot with no more than mild spasticity, e.g. after stroke, traumatic brain injury, in multiple sclerosis, neural muscle atrophy, peroneal palsy etc.
Specifications
| Article No. | Side | Size | US Men's Shoe Size | US Women's Shoe Size | Height |
| --- | --- | --- | --- | --- | --- |
| 28U11/28U22/28U23/28U24/28U25 = L36-39 | L | Small | 5 - 6 | 6 - 8 1/2 | 13.8" (35 cm) |
| 28U11/28U22/28U23/28U24/28U25 = R36-39 | R | Small | 5 - 6 | 6 - 8 1/2 | 13.8" (35 cm) |
| 28U11/28U22/28U23/28U24/28U25 =L39-42 | L | Medium | 6 - 9 | 8 1/2 - 10 | 14.2" (36 cm) |
| 28U11/28U22/28U23/28U24/28U25 =R39-42 | R | Medium | 6 - 9 | 8 1/2 - 10 | 14.2" (36 cm) |
| 28U11/28U22/28U23/28U24/28U25 =L42-45 | L | Large | 9 - 12 | 10 - 13 | 14.8" (37.5 cm) |
| 28U11/28U22/28U23/28U24/28U25 =R42-45 | R | Large | 9 - 12 | 10 - 13 | 14.8" (37.5 cm) |
| 28U11/28U22/28U23/28U24/28U25 =L45-48 | L | X-Large | 12 - 15 | | 15.4" (39 cm) |
| 28U11/28U22/28U23/28U24/28U25 =R45-48 | R | X-Large | 12 - 15 | | 15.4" (39 cm) |