Skip to content
Skip to navigation menu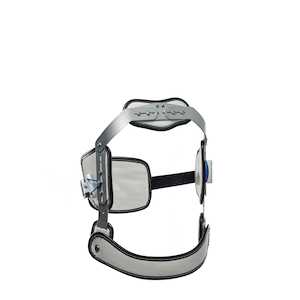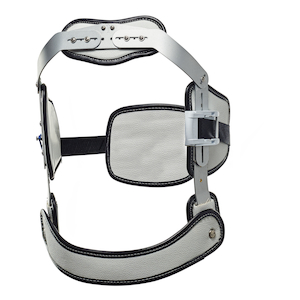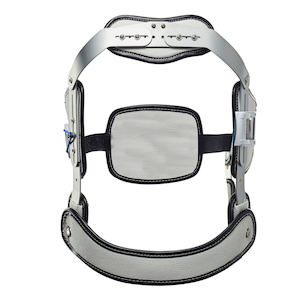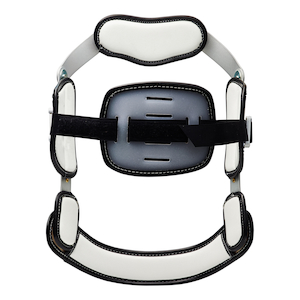 Hyper X Plus
Item #: 28R128
Overview
Traditional design extends or hyper-extends the thoracic spine with sagittal control.
Features and Benefits:
Spring loaded hinged pelvic band rotates as patients move from a seated to standing position and helps prevent migration.
Aluminum frame can be customized for individual patient anatomy.
Frame easily adjusts without removing screws in both linear and widths.
Quick release closure system and secure locking latch.
Articulating sternal pad for increased patient comfort and compliance.
Specifications
| Size | Hip Range | Height Range | Item Number |
| --- | --- | --- | --- |
| Small Short | 31 - 35 in (78.5 - 89 cm) | 15 - 19 in (38 - 48.5 cm) | 28R128=SS |
| Small Regular | 32 - 35 in (78.5 - 89 cm) | 17 - 19 in (43 - 48 cm) | 28R128=SR |
| Medium Short | 35 - 40 in (89 - 101.5 cm) | 17 - 21 in (43 - 53.5 cm) | 28R128=MS |
| Medium Regular | 36 - 40 in (89 - 101.5 cm) | 19 -21 in (48.5 - 53.5 cm) | 28R128=MR |
| Large Short | 40 - 44 in (101.5 - 112 cm) | 19 - 21 in (48.5 - 53.5 cm) | 28R128=LS |
| Large Regular | 41 - 44 in (101.5 - 112 cm) | 21 - 23 in (53.5 - 58.5 cm) | 28R128=LR |