Skip to content
Skip to navigation menu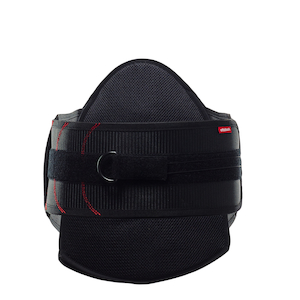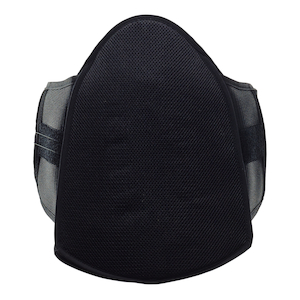 Option 2
Item #: 50R218N=2
Universal LSO (T9-S1)
Overview
Universal sized LSO offers 5:1 compression and stabilization to fit most patients with one brace.
Features
New universal sizing reduces sizes on hand from six to one! The corset can easily be trimmed or folded to size.
Adjustable cord allows the pull tab to be shortened and lengthened to fit every patient.
Anatomically contoured posterior panel can be heat molded and customized to fit individual patients. Removable anterior panel is incorporated into the corset for ease of use.
Unique pulley system reduces friction and offers a 5:1 mechanical advantage; for each pound of pull, five pounds of intra-abdominal compression are applied.
Single one-hand pull self regulates compression to accommodate various girths and shapes for a more customized and contoured fit; the corset can be flipped to accommodate a right or left pull.
Indications
For post-operative stabilization management protocol following spinal fusion, laminectomy/laminotomy, foraminotomy, laproscopic disc replacement, IDET procedures, multi-level decompression.
Available
LSO with lateral control and LS versions also available.
Specifications
Measure waist circumference.

| Size | Waist Circumference | Part Number |
| --- | --- | --- |
| Universal | 25"- 55" (63.5-139.5cm) | 50R218N=2 |
| Universal XL | Up to 65" (165cm) | 50R218N=2-XL |