Skip to content
Skip to navigation menu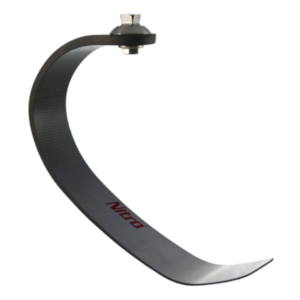 Nitro Running (Long)
Item #: FS6=0_B
Added to your shopping cart
Overview
Limited inventory available. Suggested replacements include 1E90 Sprinter and 1E91 Runner.
Comfort that Goes the Distance
The Nitro Running Foot is a custom foot module engineered specifically for jogging and distance running. Each c-shaped running blade is handcrafted using our proprietary carbon fiber layering technique to provide the ideal amount of spring needed to run comfortably. The Nitro Running Foot is customized to user weight and running experience to provide the appropriate balance between strength and flexibility for high impact activities. A tall profile design is available for adult users while the short profile design requires less build height for petite users and children. A male pyramid attachment simplifies the fitting process.
Features
Individually handcrafted carbon fiber layering technique ensures optimal vertical displacement and energy return
Endoskeletal attachment option facilitates easy adjustments and fabrication
Compatibility with exoskeletal design reduces system weight
Stiffness tailored to amputee weight and running experience
Rated to 365 lbs
Water-resistant
Specifications
| | |
| --- | --- |
| Maximum Body Weight | 365 lbs (166 kg) |
| ~ Min. Clearance Height | 241 mm (9 1/2") |
| Stiffness | 1, 2, 3, 4, 5, 6, 7, 8, 9 |
| Product Weight | 10.58 oz (300 g) |
Stiffness by activity (experience) level

| | Low Activity (New) | Moderate Activity (Experienced) |
| --- | --- | --- |
| 100 - 115 lbs / 44 - 52 kg | 01 | 01 |
| 116 - 130 lbs / 53 - 59 kg | 01 | 02 |
| 131 - 150 lbs / 60 - 68 kg | 02 | 03 |
| 151 - 170 lbs / 69 - 77 kg | 03 | 04 |
| 171 - 195 lbs / 78 - 88 kg | 04 | 05 |
| 196 - 220 lbs / 89 - 100 kg | 05 | 06 |
| 221 - 255 lbs / 101 - 116 kg | 06 | 07 |
| 256 - 285 lbs / 117 - 130 kg | 07 | 08 |
| 286 - 325 lbs / 131 - 147 kg | 08 | 09 |
| 326 - 365 lbs / 148 - 166 kg | 09 | N/A |