Skip to content
Skip to navigation menu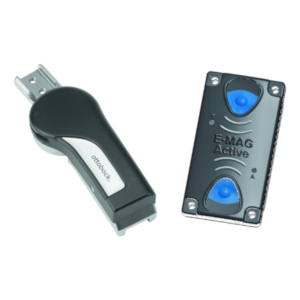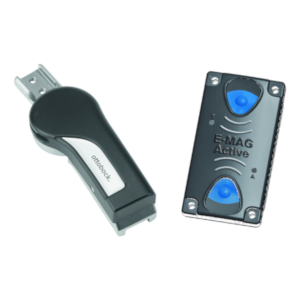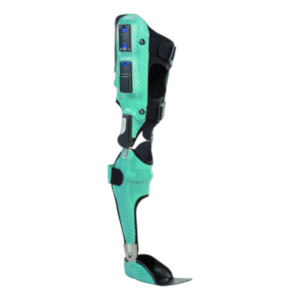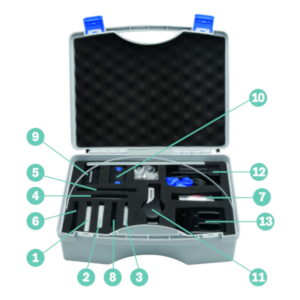 E-MAG Active (Version 3)
Item #:17B203=R
Suggested HCPCS Coding: Contact reimbursement for assistance 800 328 4058 /reimbursement911@ottobock.com
Learn more at
Reimbursement Services
  Try the L-Coder Calculator
Functional description
The E-MAG Active is an electronically controlled system knee joint with secured stance phase and free swing phase that works independently from the ankle joint and foot sole. An intelligent sensor system measures the leg position while walking and controls the orthosis joint accordingly. Since the joint is activated independently of the ankle and sole of the foot, patients can take advantage of the functionality offered by the orthosis joint even if they do not have use of their ankle.
The new PreLock function further improves safety. It is activated at just 15°, before the knee joint locks at full extension.

Delivery condition
The E-MAG Active joint system is supplied in a case with all necessary components. The case contains a complete customised system, including a charger, a battery and the dummies required to build them into the orthosis. The E-MAG Active is suitable for a body weight of up to 100 kg/220 lbs (with use of the 17B206 medial support). Unilateral use of the joint is possible up to 85 kg/187 lbs as long as there are no non-physiological deviations in the frontal and sagittal planes. Furthermore, the matching bars can be ordered as special accessories.
Scope of delivery
(1) Dummy for battery
(2) Dummy for electronics
(3) Dummy for battery receptacle
(4) Dummy for electronics receptacle
(5) Dummy for knee joint
(6) Receptacle for battery
(7) Lock unit for battery (317E20 connecting cable)
(8) Receptacle for electronic control unit with connecting cable
(9) 2x batteries
(10) Control electronics
(11) E-MAG Active knee joint
(12) AC adapter for battery charger
(13) Battery charger
Installation instructions (not illustrated)
Instructions for use (not illustrated)
Quick start guide (not illustrated)
| | |
| --- | --- |
| Side | Right |
| Flexion Angle | 5° |
| Maximum Body Weight without Medial Support | <187 lbs (85 kg) |
| Maximum Body Weight with Medial Support | <220 ibs (100 kg) |